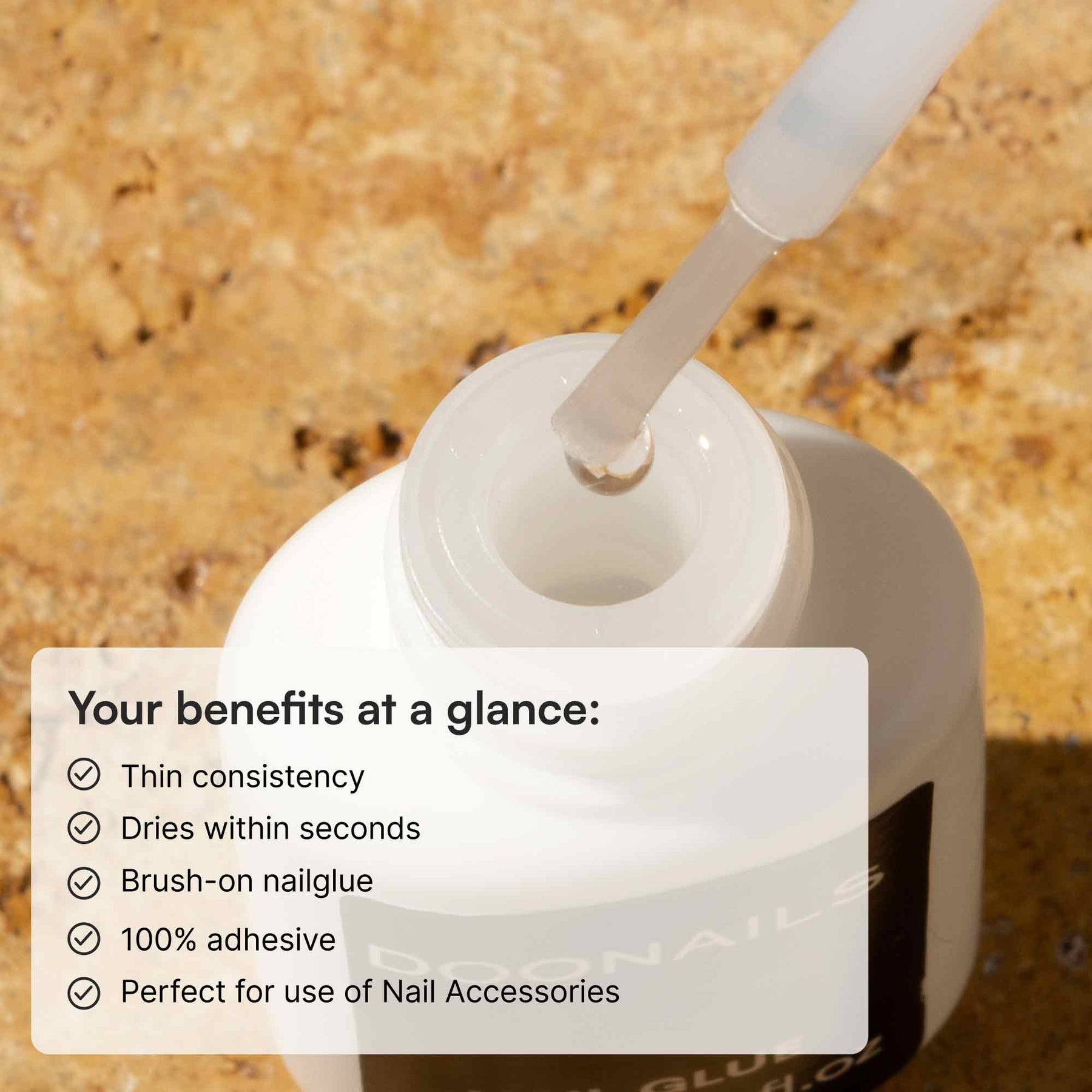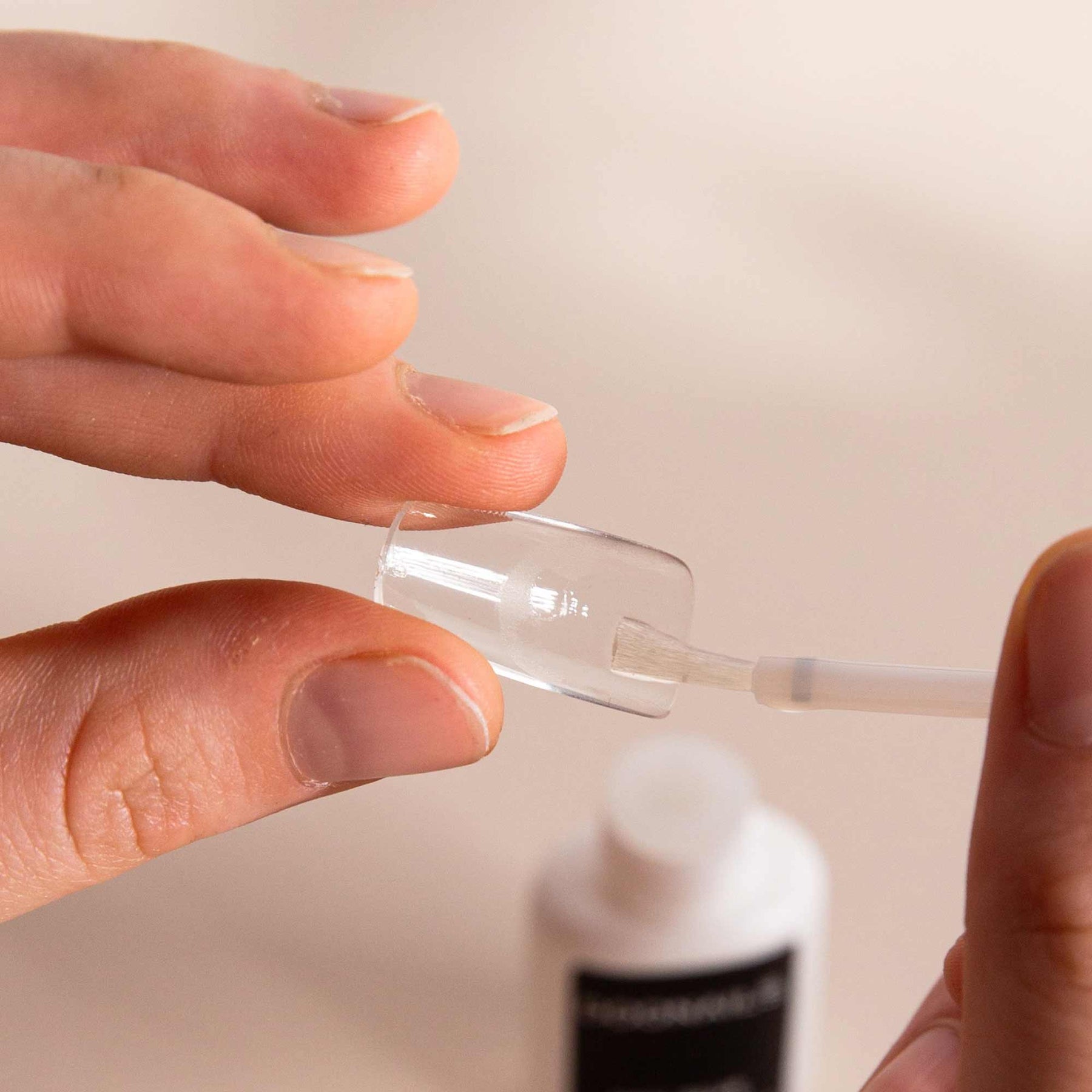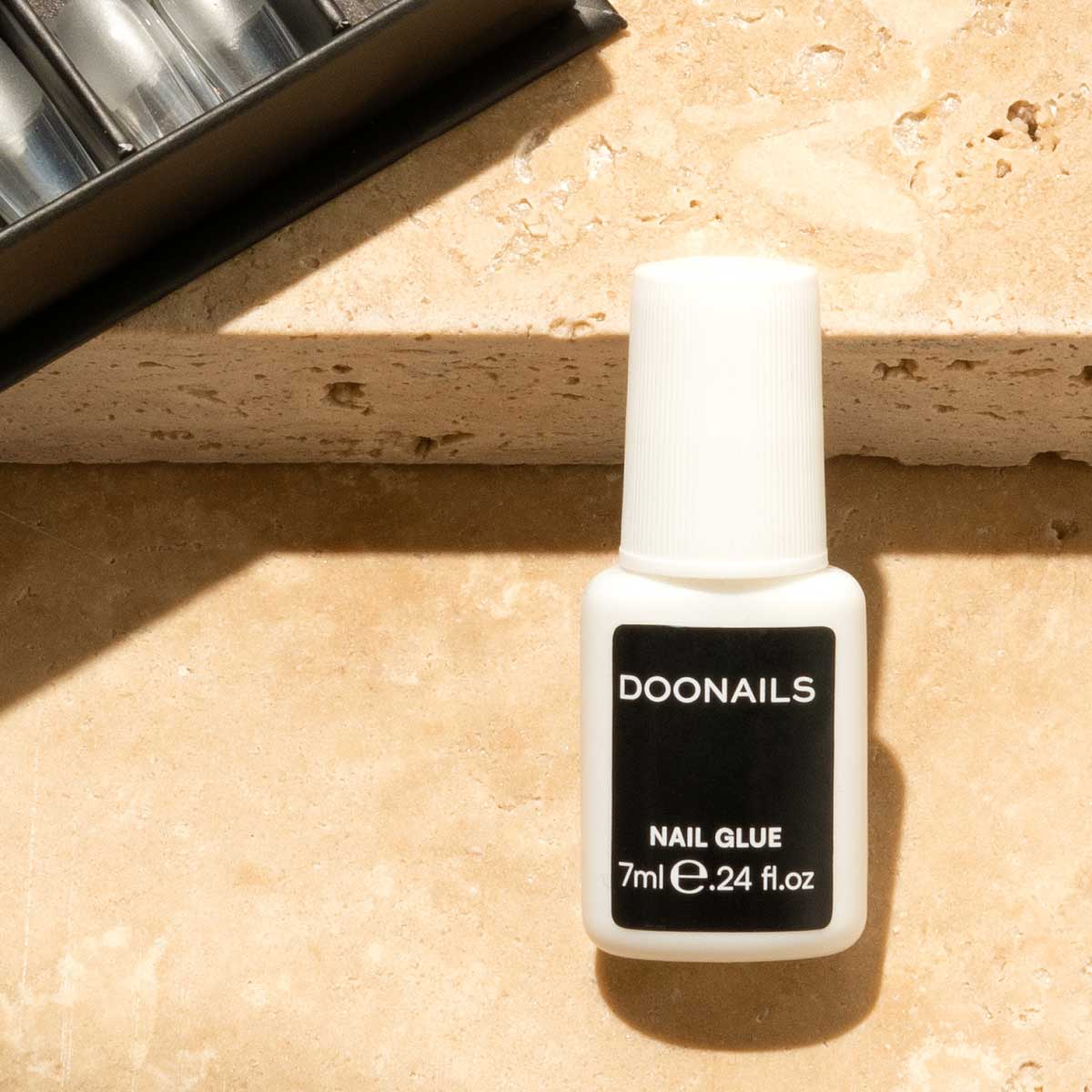 Tips nail glue
For gluing on artificial nails
Dries in seconds
Easy application with a brush
Durable and beautiful artificial nails in the shortest possible time
• In stock - Delivered in 3-5 days

The nail glue is ideal for applying artificial nails and nail art accessories. The integrated brush makes applying the glue very easy and uncomplicated. The nail tips glue dries in seconds to provide durable and beautiful artificial nails in no time.

Net content: 7ml

How to use

Turn the tip over so that the contact surface is facing upwards.
Apply the glue to the pre-matted adhesive surface of the artificial nails. Carefully turn the tip sideways a few times so that the glue is evenly distributed.
Place on the natural nail and press on for about 2 minutes.
Then file the artificial nails into the desired shape and matt the surface. If necessary, gently file an even transition to the natural nail and you are ready to start dipping!