Our Founder
Our four founders lead the Doonails team and come from different backgrounds. They have extensive skills in e-commerce, product development, beauty, marketing and more. With their combined skills and leadership qualities, the team is well prepared to ensure Doonails' success.
Our Doonails Product team is dedicated to bringing you the best dip powder and nail care products. They develop new products, test ingredients for their high quality and always keep an eye open to identify and quickly implement new nail trends.
"Ah, I've seen an ad from Doonails before - they're the ones with the powder, aren't they?" - There's a good chance you or your friends have discovered us through our marketing efforts. Behind them is a team with a wide range of skills: from creative writing and influencer sourcing, to editing and content creation, to PR and performance - there ain't no mountain high enough!
Do you love clicking through our shop? Our Operations team at Doonails is responsible for providing customers with the best possible e-commerce experience. They manage the online shop and ensure that all nail products are displayed correctly, meaningfully and are up to date.
Do you have questions, complaints or suggestions? Then you will certainly have to deal with our Customer Happiness Team. It is especially important to them that our customers are completely satisfied with their order and products and they are particularly pleased when praise flutters into their inbox.
At Doonails, we believe that our people are our most important asset. That's why our People & Culture team is dedicated to creating the perfect environment for the entire Doonails team to thrive and grow. They are responsible for recruiting, onboarding and fostering a strong cohesive culture with a "we" spirit among colleagues.
You have placed your order and a short time later your Doonails parcel is on your doorstep? The Doonails logistics team makes sure our products are delivered to you on time and flawlessly. They take care of everything from sourcing materials and managing inventory to coordinating with shipping companies and tracking packages.
The Doonails Finance & Legal team is responsible for the efficient and effective management of our financial resources. It is responsible for legal issues in addition to budgeting, accounting and financial reporting. The team ensures that we make wise investments and that our finances are managed in a way that enables us to achieve our goals.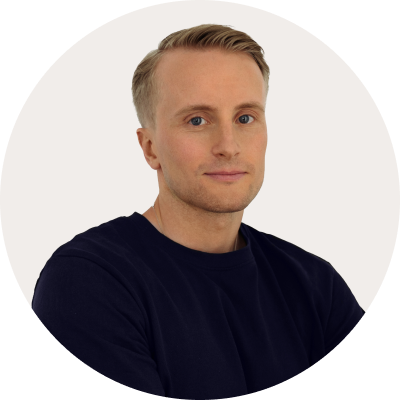 Leander
Head of Finance
Favourite Colour
Fun Fact
I once held the world record in an iPhone game called Fishbowl Racer.
Become part of the team
Would you like to become a part of Team Doonails? Then take a look at our open
positions or send us your speculative application. We look forward to receiving your application!
Aftermovie
Team Event Österreich