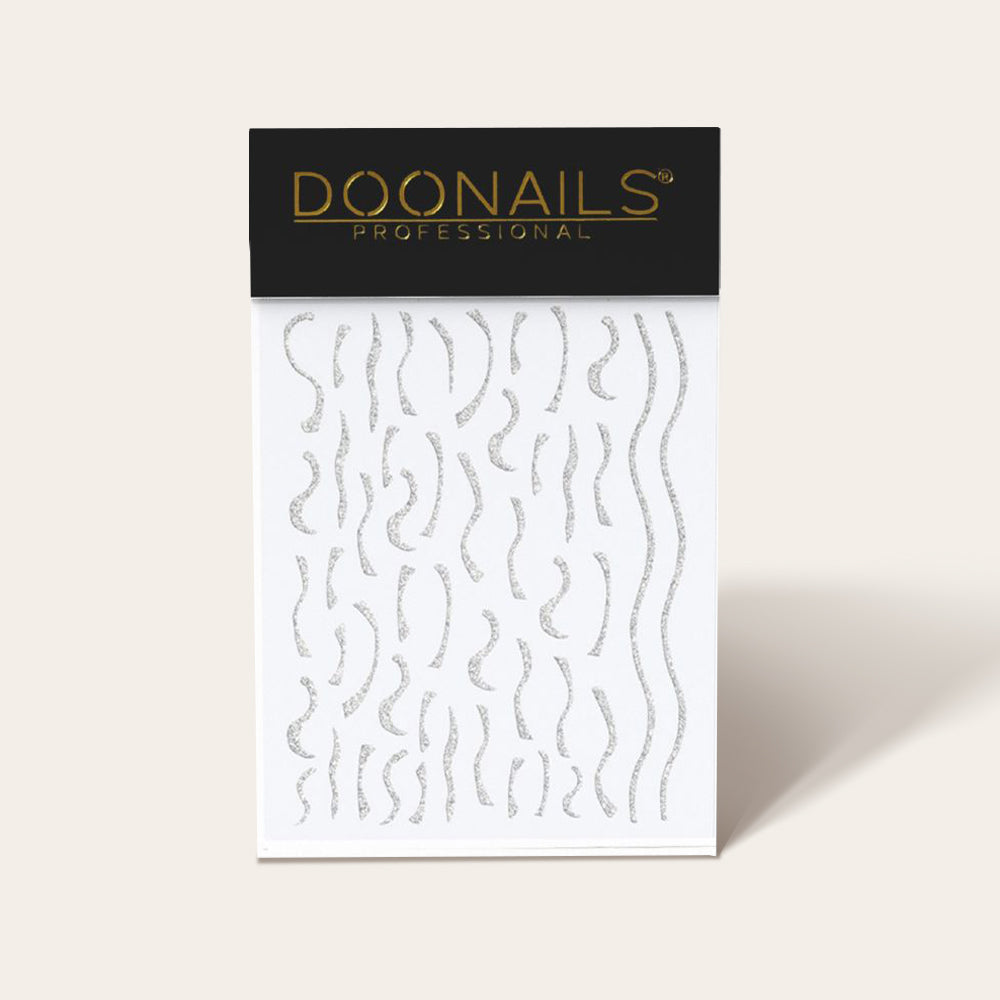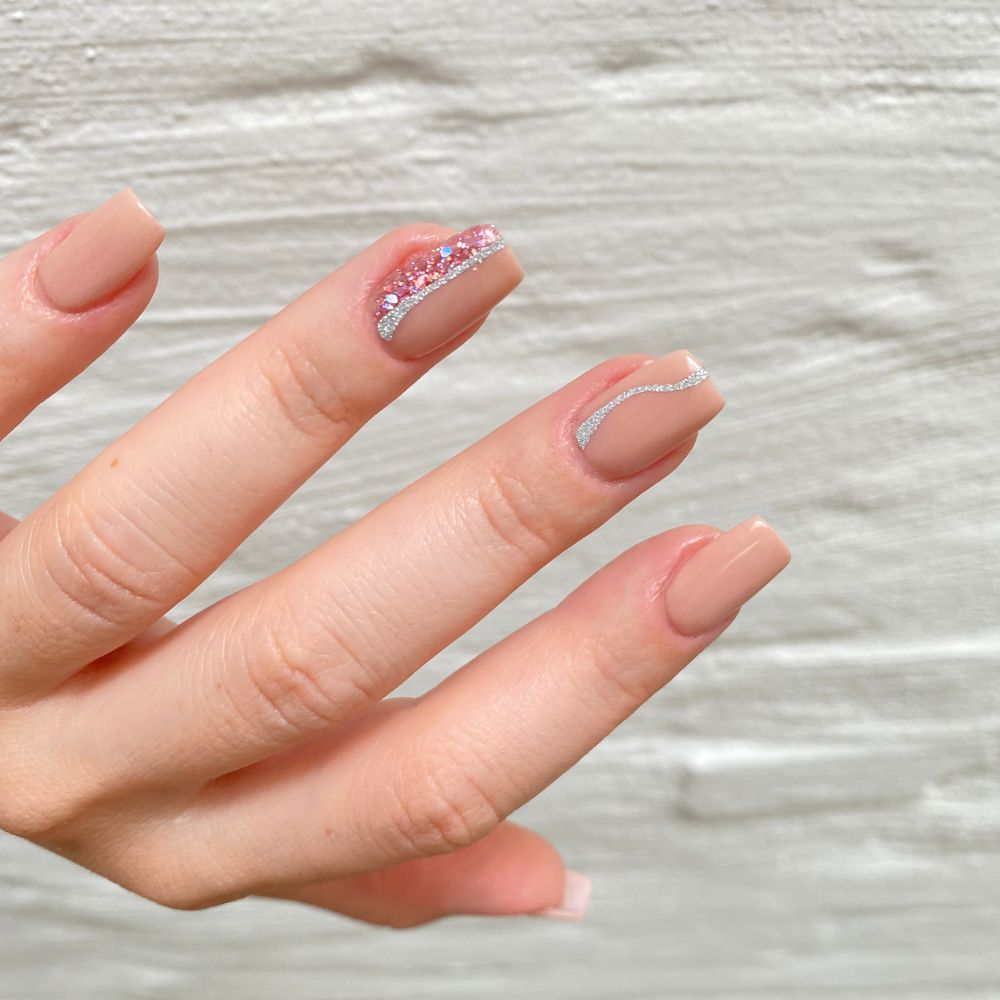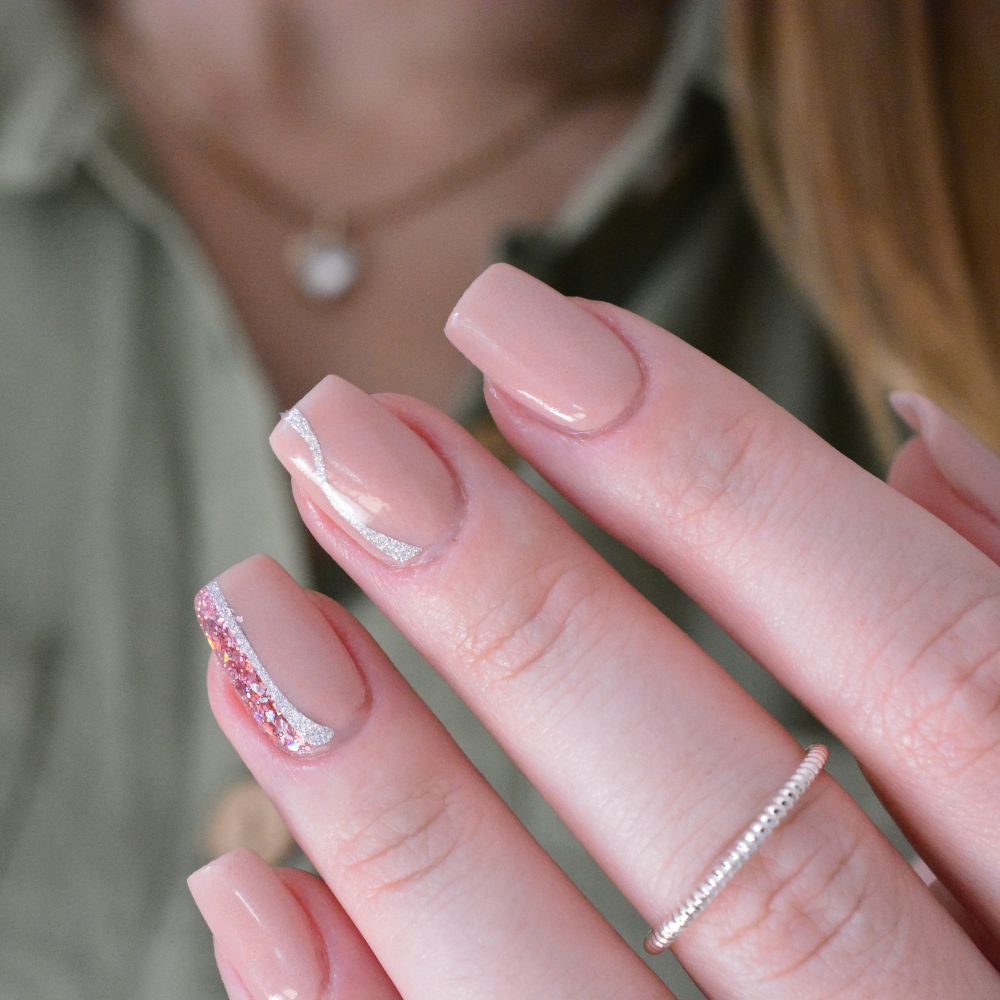 Nail art stickers - silver glitter
Easy to handle
Perfectly fit the nail
Nail Sticker Self Adhesive
• In stock - Delivered in 3-5 days

Conjure up beautiful designs on your nails with the decorative stickers. The flexible nail stickers can be easily removed from the backing paper and easily placed and shaped on the nail. With the self-adhesive stickers, you can create individual looks.

Our tip for you: Use tweezers to apply the stickers for a perfect result!

It works as simple as this

Carry out the normal Doonails Dipping Powder application.
After the second coat of Activator Coat, you can apply your favorite stickers. Make sure the Activator Coat has dried and carefully apply the sticker with tweezers.
Seal the nail twice with the Top Coat, with a 2 minute break in between.
Note: The lines have different thicknesses. Thus, you can incorporate several variations in your nail design.

Contents: 1 sticker sheet