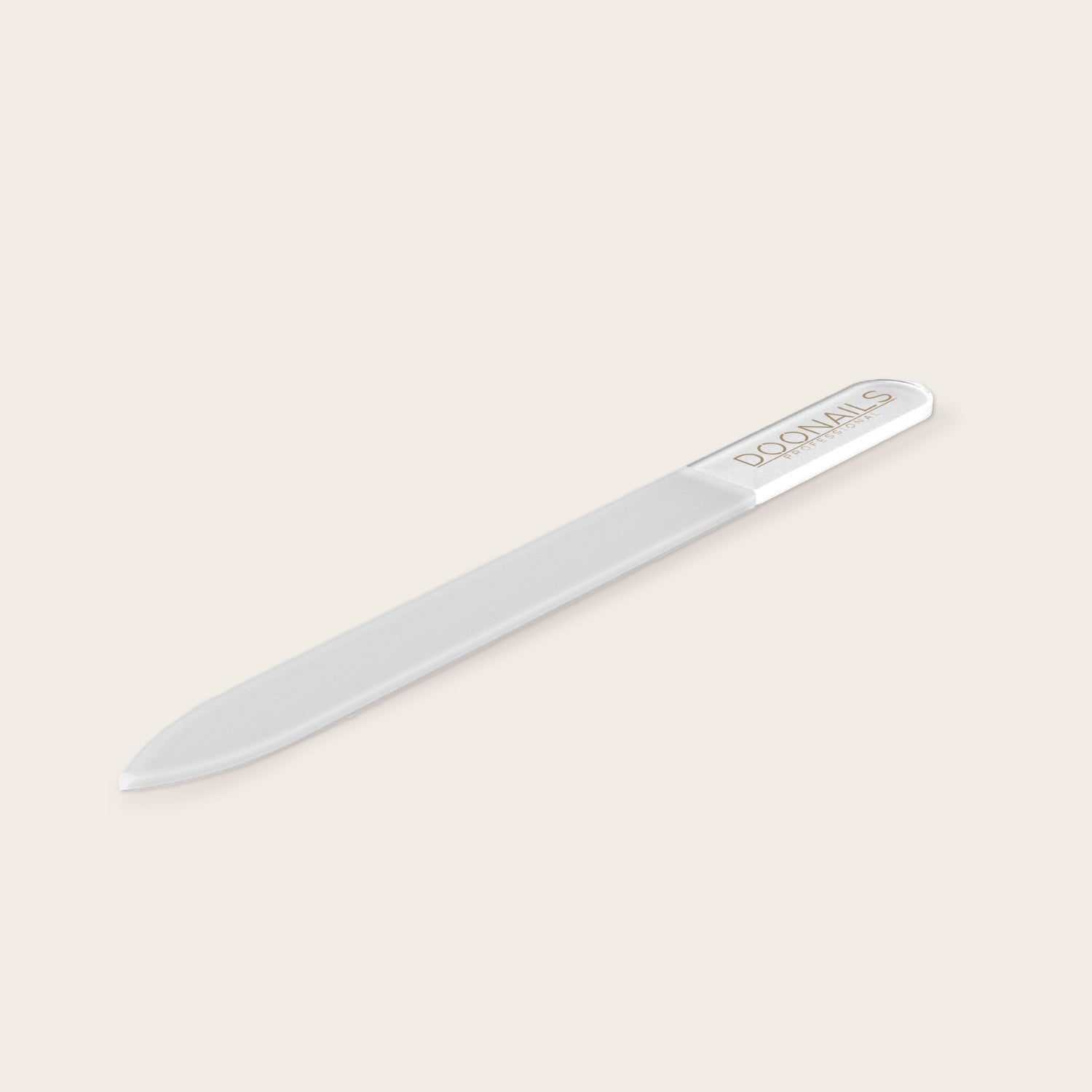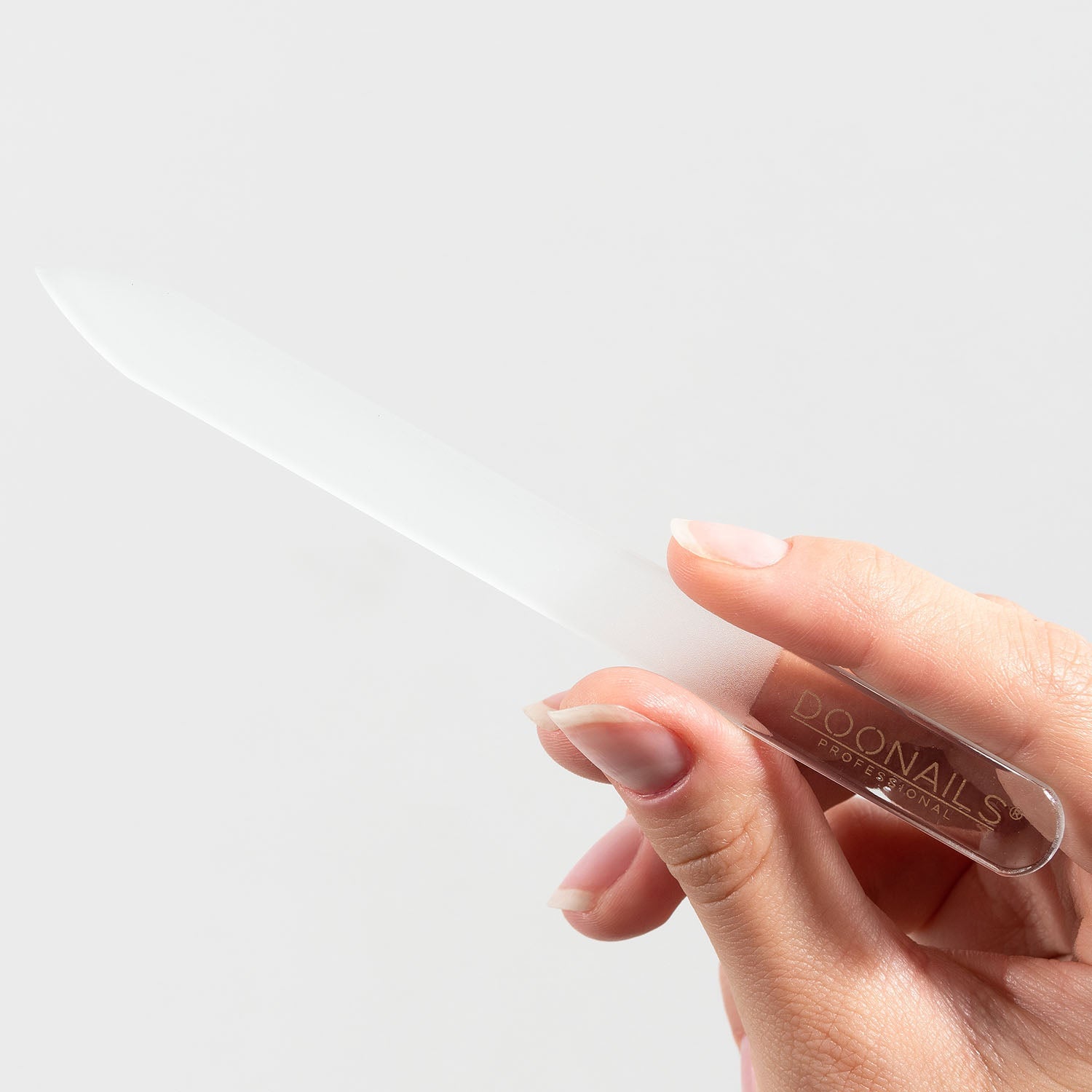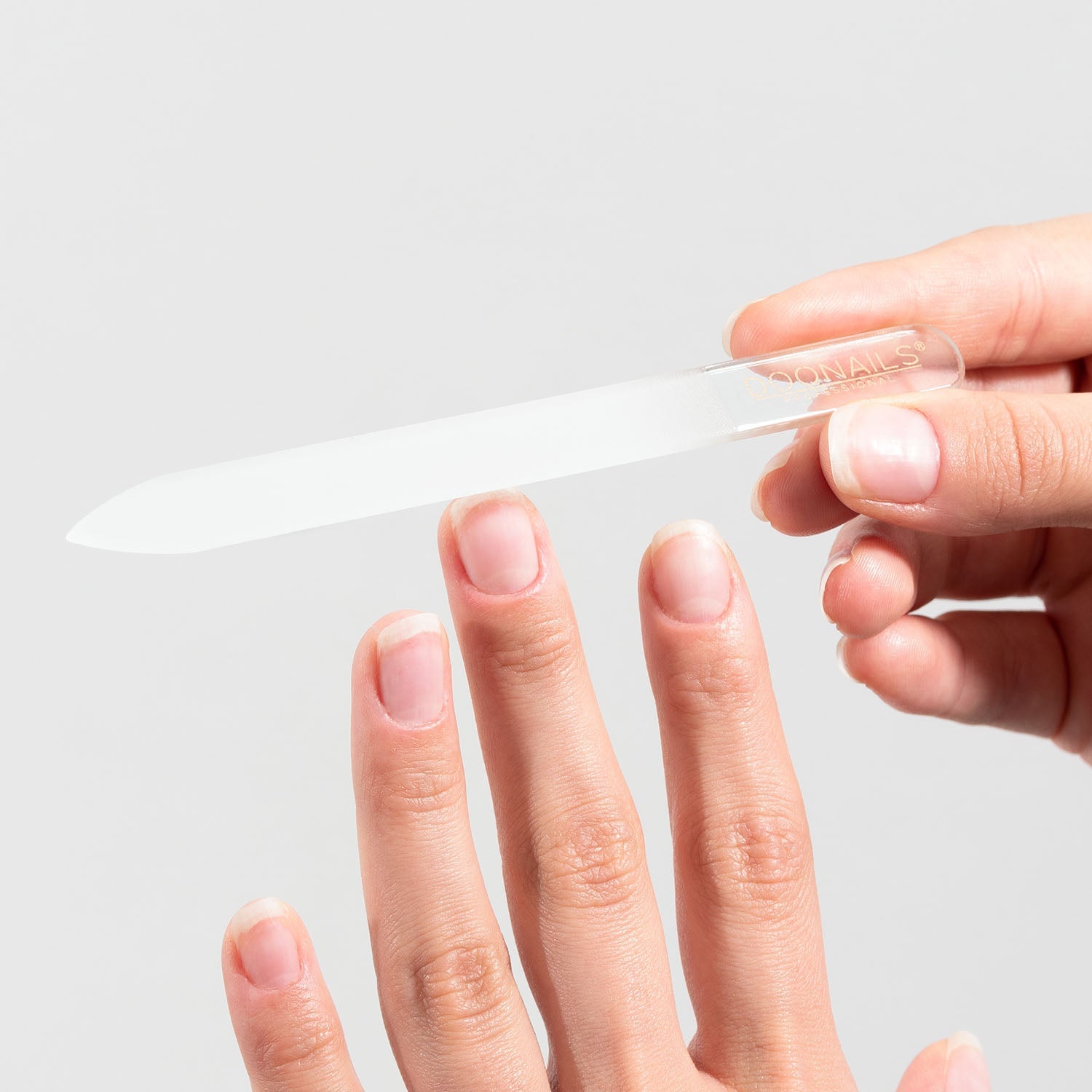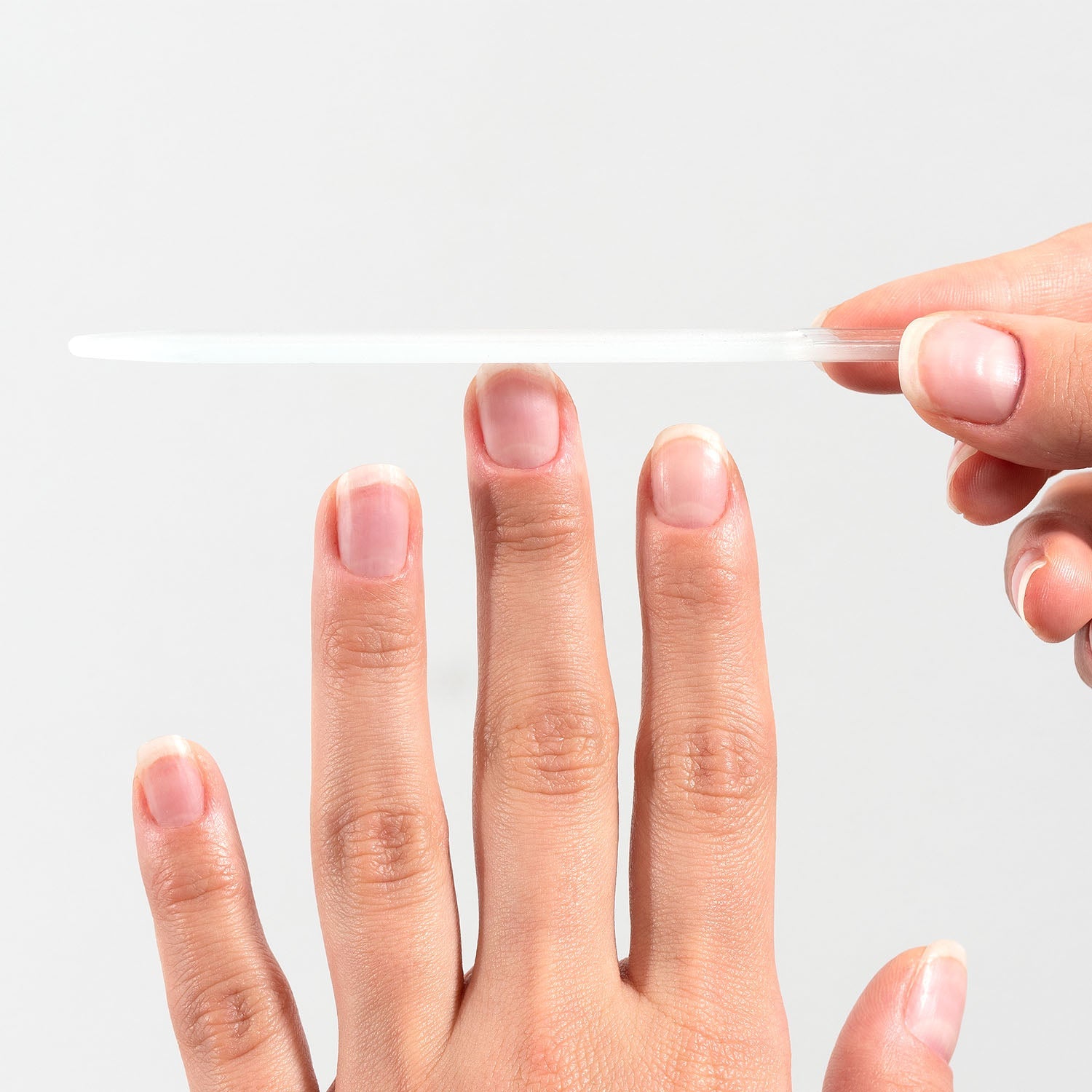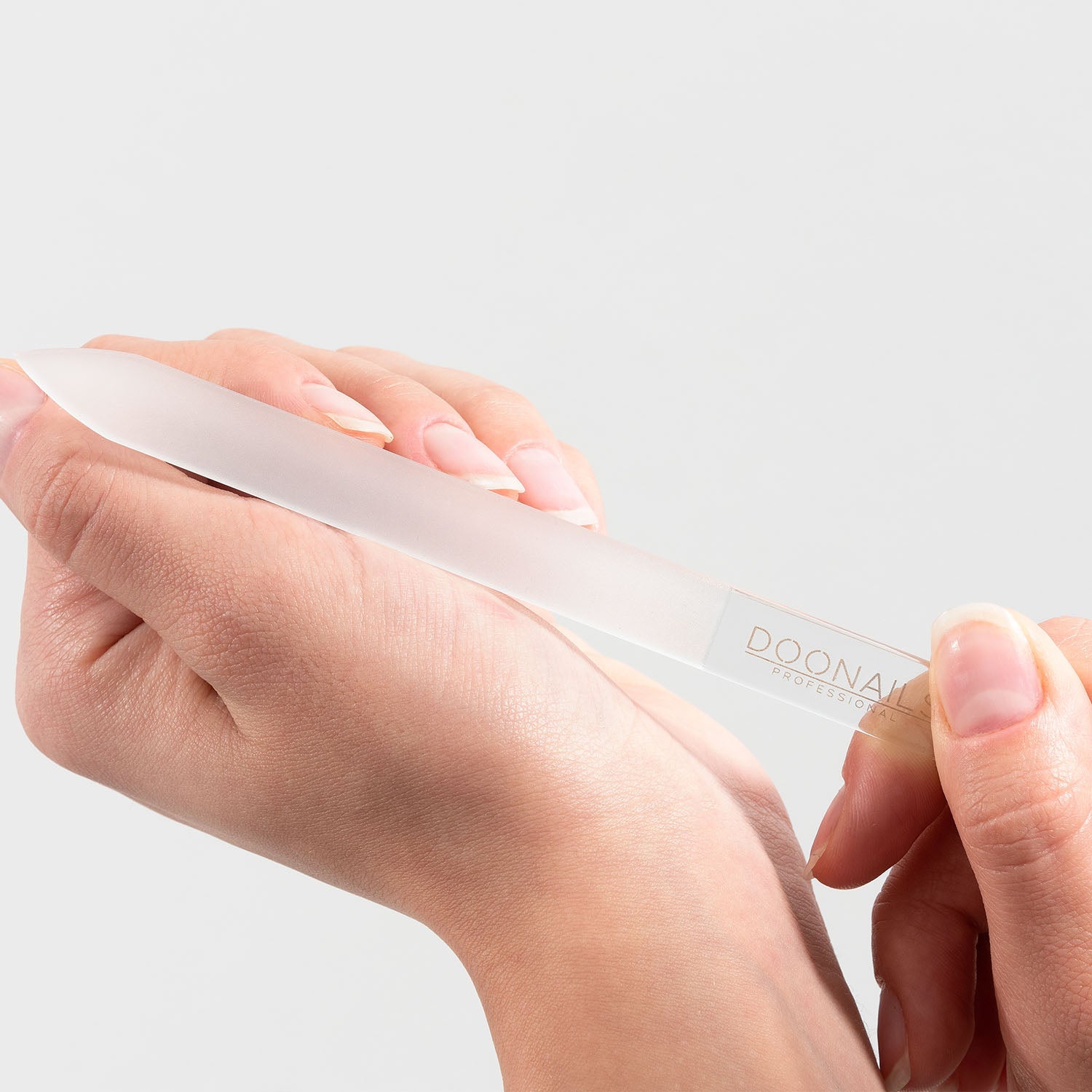 Glass nail file
Hygienic file made of glass
Effective care for the nails
Easy to clean with water
• In stock - Delivered in 3-5 days

The glass nail file ensures effective and gentle treatment of natural nails and helps you to bring them into the right shape. The roughened surface with 280 grit is very fine, gentle on the nail, has less wear and tear and can be used precisely.

The hygienic nail file is also easy to clean. Simply wash it thoroughly with cold water and let it dry well before the next use.

Note: The glass nail file can break if it is dropped.