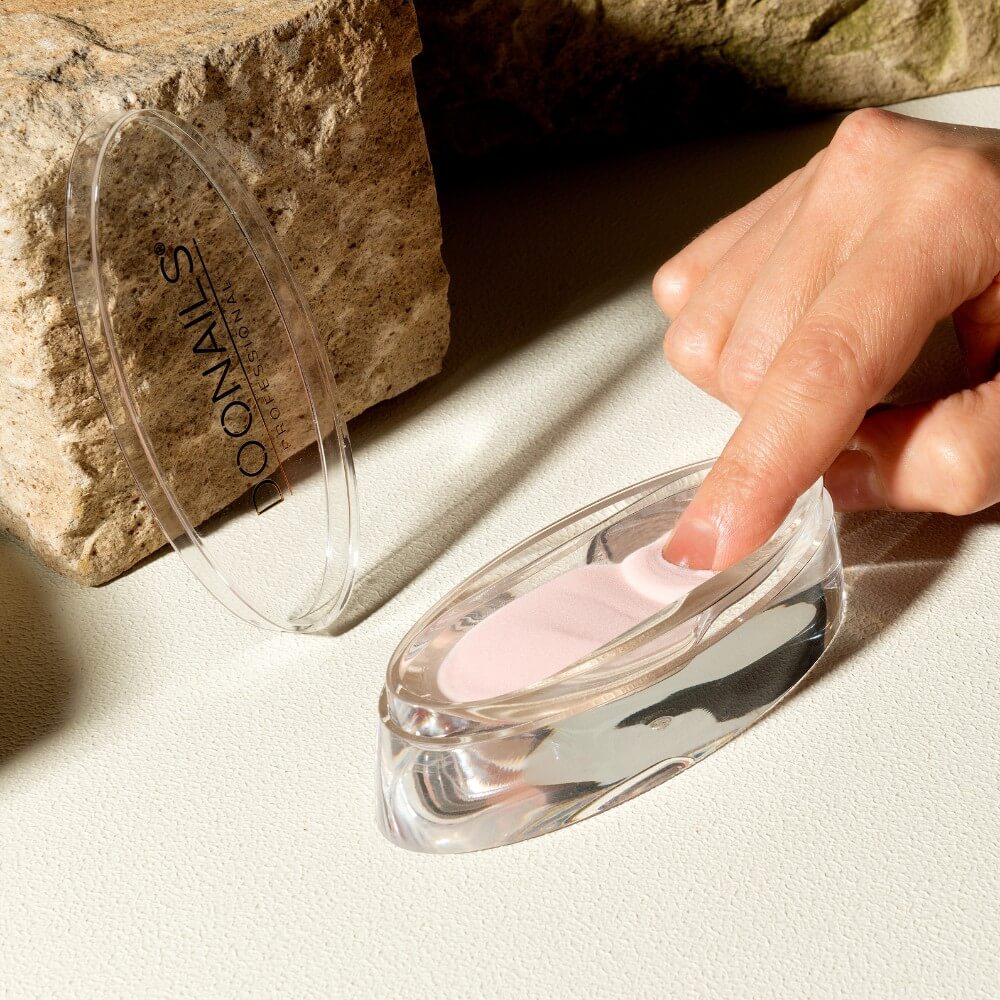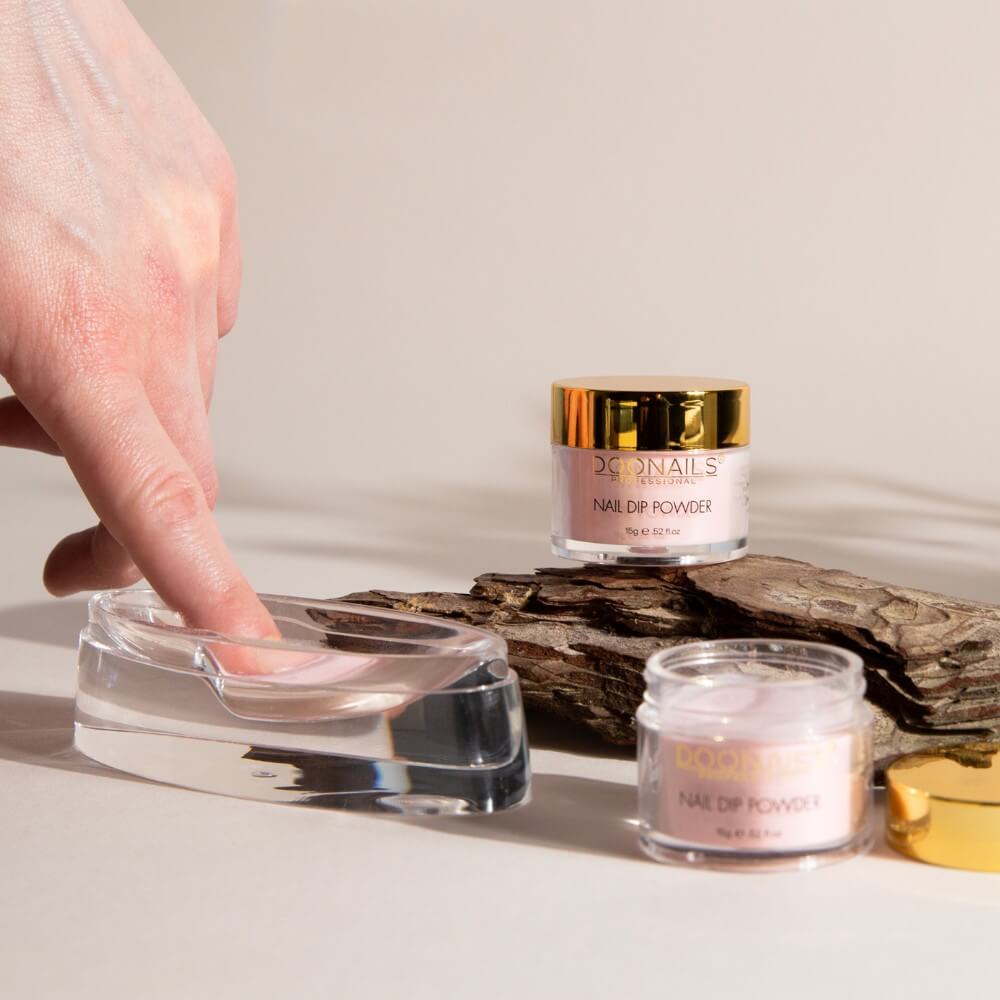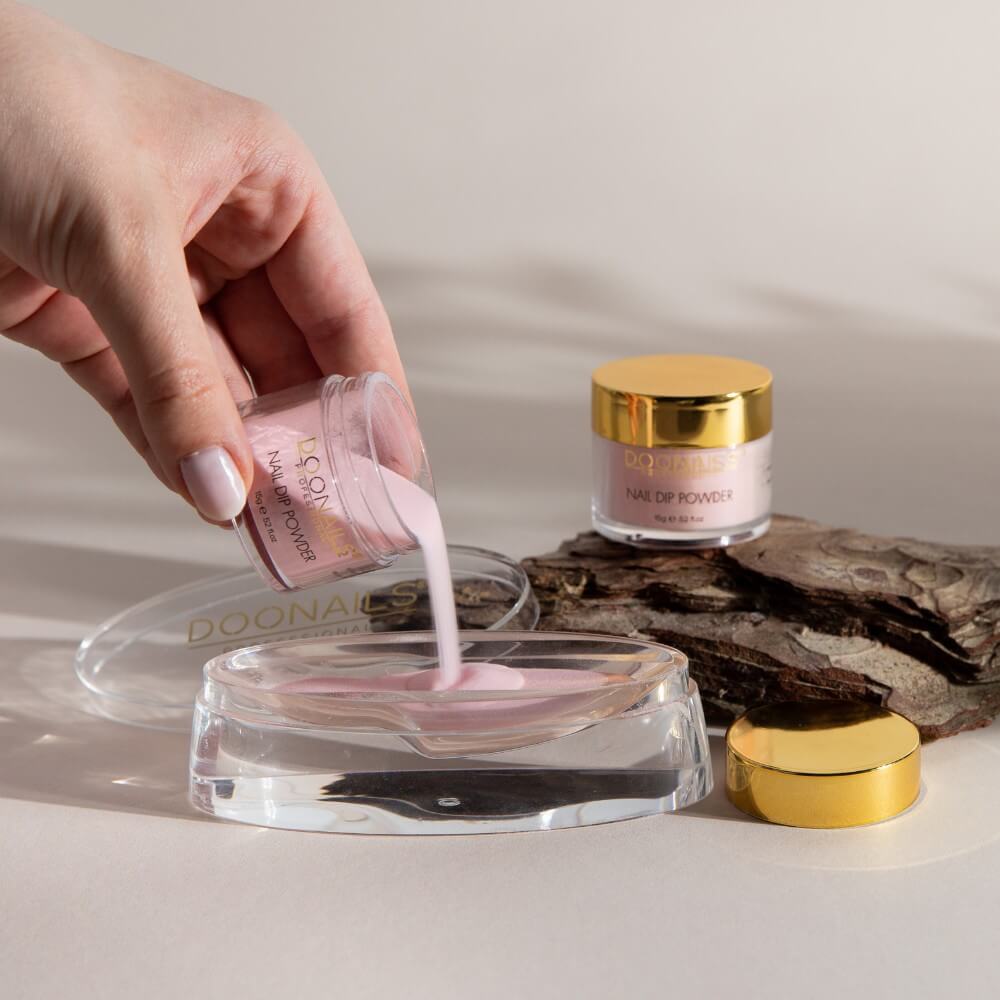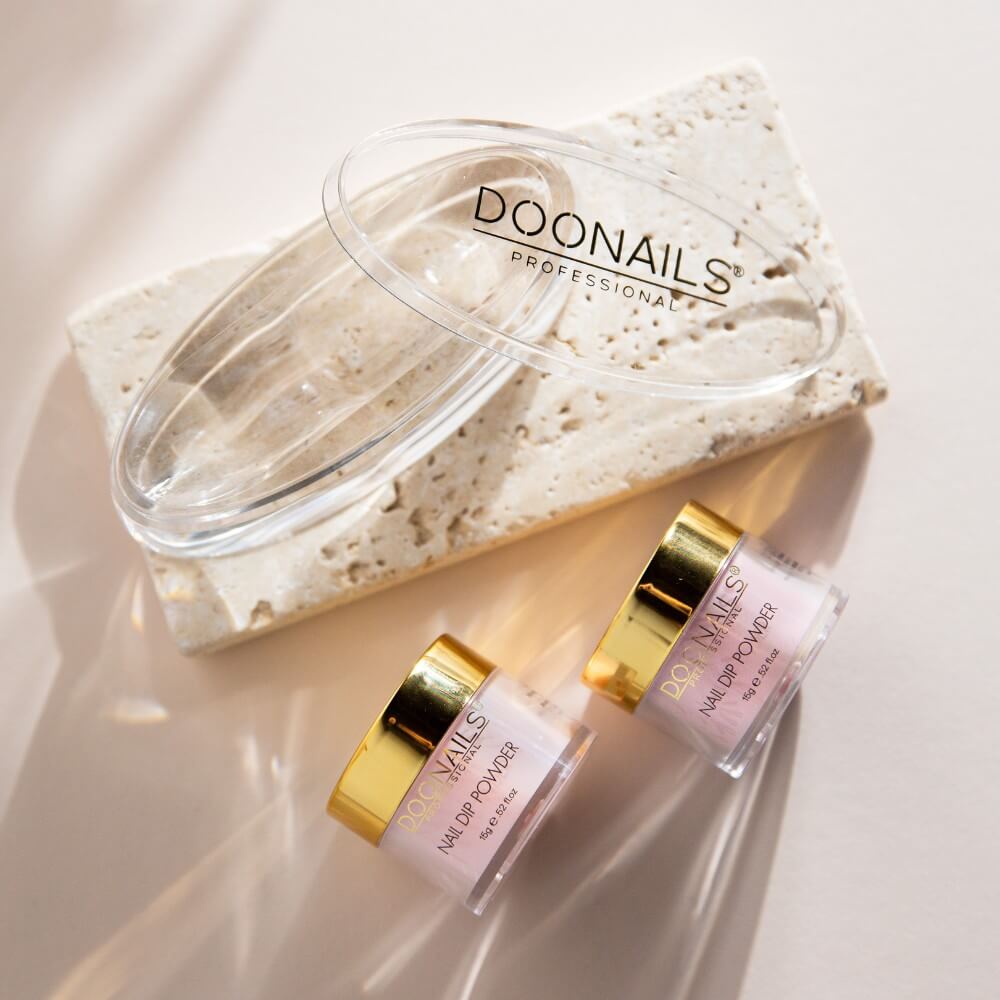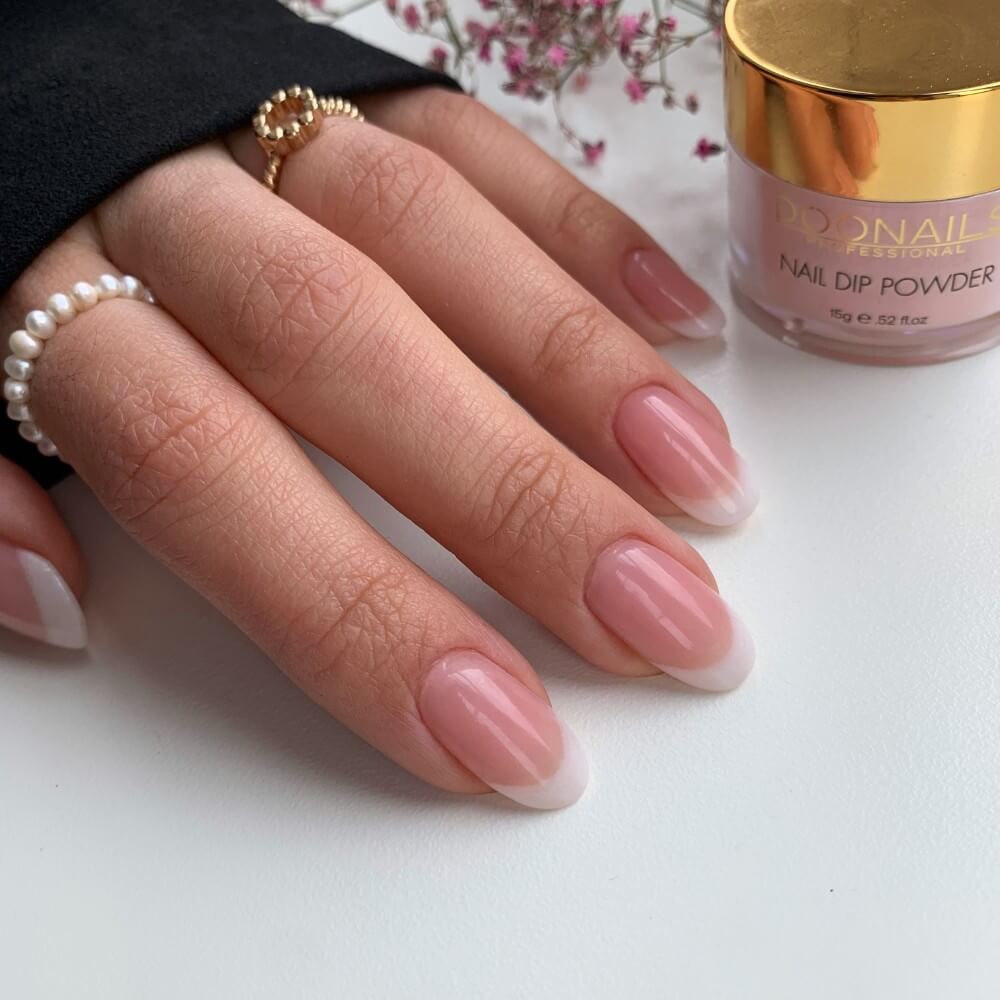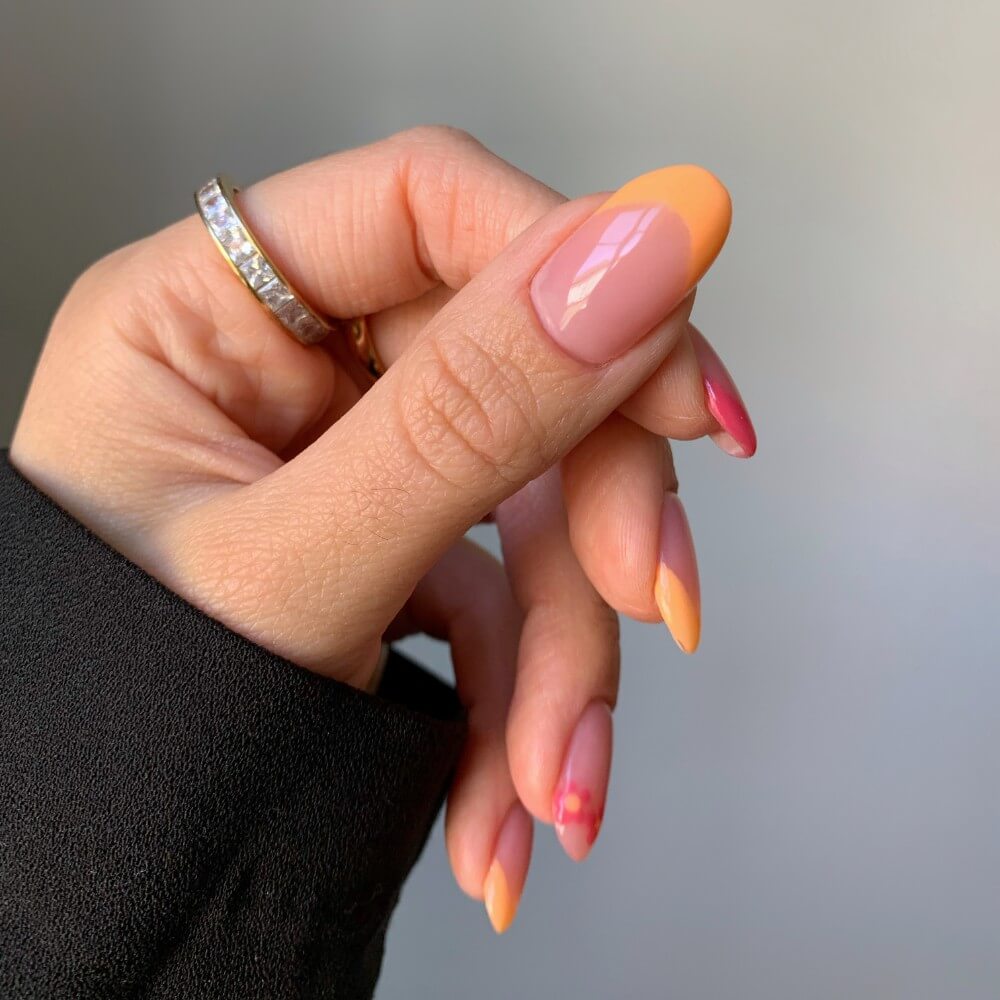 French Manicure Dipping Form
Perfect for the French Smile Line
Ideal for mixing the marble look
2 different smile line shapes possible
• In stock - Delivered in 3-5 days

The French manicure mould now makes French dipping easy and uncomplicated for everyone. The two different shapes make the French mould suitable for any desired smile line and even more dipping applications:

Usage:

With the French Form you can easily make the perfect French line. Especially for beginners, even dipping in the mould is often easier than dipping in the jar.
The French form is also ideal for mixing the Marble Look. Take a look at our nail design with marble look.
The mould is also perfect for collecting excess powder. When the jar is half empty or during the pedicure, you can simply sprinkle/pour the powder over it with a brush and conveniently collect it with the mould.