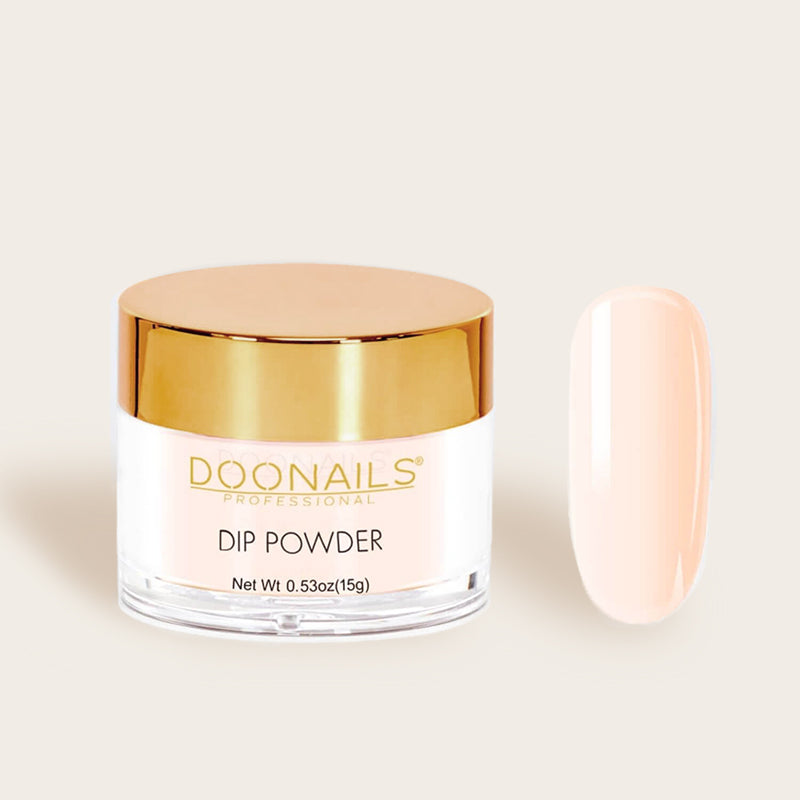 Cheesecake Dipping Powder
Up to 30 applications
3+ weeks hold without chipping
No UV lamp necessary
Finest Dipping Powder Pigments
• In stock - Delivered in 3-5 days

Price-performance ok, easy to use
I have tried through several colors now, all are super beautiful. Cheesecake is currently my favorite. A beautiful shade that combines well, for me for example with the silver glitter from the collection. Next time I would use Cheesecake + Snow White for a baby boomer look, that fits certainly also super.
Girly Pink and Snow White for baby boomer nails 💖
I treated myself to a new color and must say, super nice 🤗 Girly Pink is a great nude tone, a really delicate pink with which you can certainly get a really nice French nail - I will try that next time.
I am totally thrilled!
At first I was rather skeptical, because normal polishes do not hold with me at all and I'm not particularly talented in manicure anyway. But the system works super easy and. The results are mega. The photo I just made after a week and the nails still look great. I will directly select more especially more discreet colors. The procedure is perhaps a little more elaborate at the beginning but it's fun and probably goes with time even faster by hand. Clear purchase recommendation!
Super nail oil
I haven't had much experience with nail oils until now but I'm totally loving this one! It cares for the cuticles incredibly well and also quickly!
Color deviates
On Insta @emilythomsen.author I show every now and then how I do the nails and how well they hold."