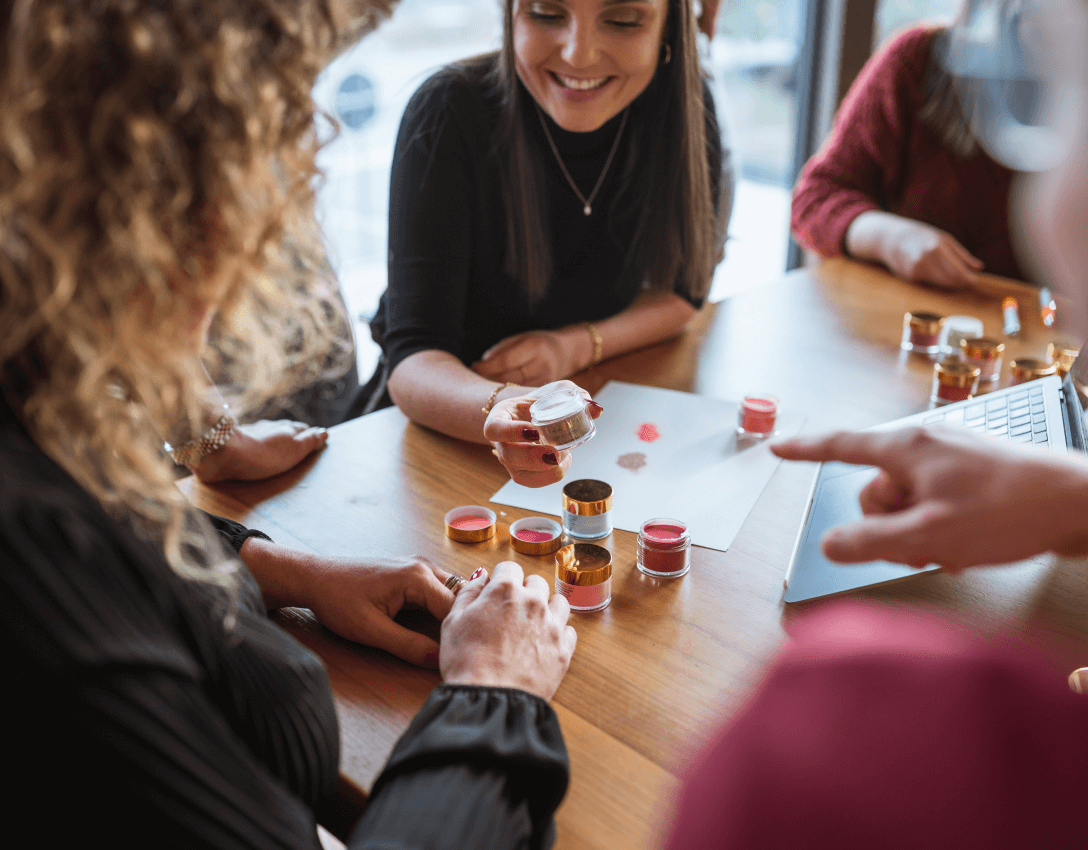 The manicure trend for at home
If you've always dreamed of long-lasting, perfectly polished nails that achieve studio-quality results, we have the solution for you.
What's special about the application - the nails are first painted with an adhesive clear coat and then dipped in an ultra-fine powder.
The result - long-lasting, perfectly shiny nails that not only look good, but also dry in minutes without a UV lamp.
Whether you're a beginner or a pro, our system is easy to use and allows you to make your nails perfect in just a few steps.
Co-Founder Elisa explains it to you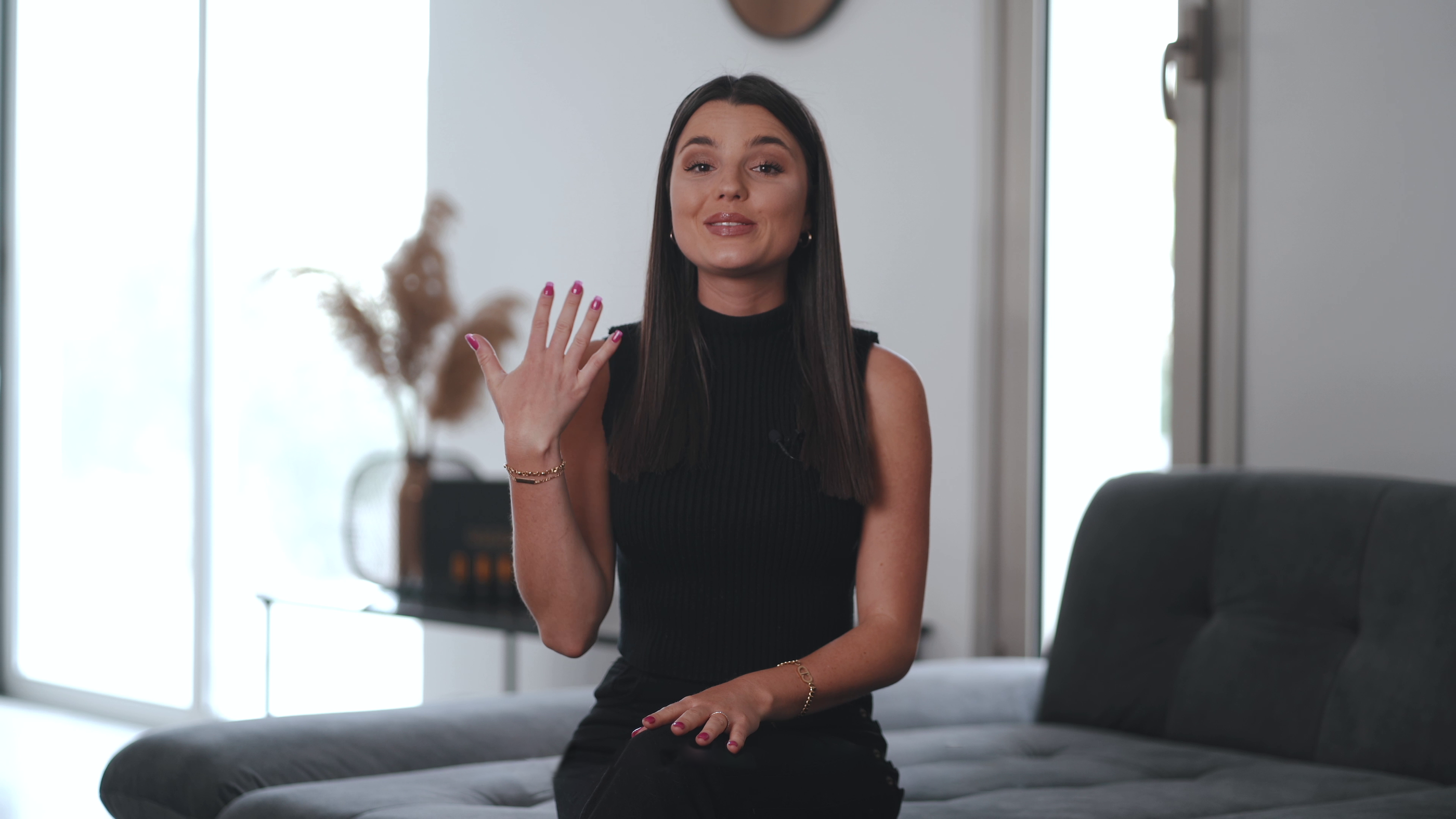 Your benefits with Doonails
User-friendly and easy to use
Holds for up to 3 weeks without chipping
Nail strengthening for thin nails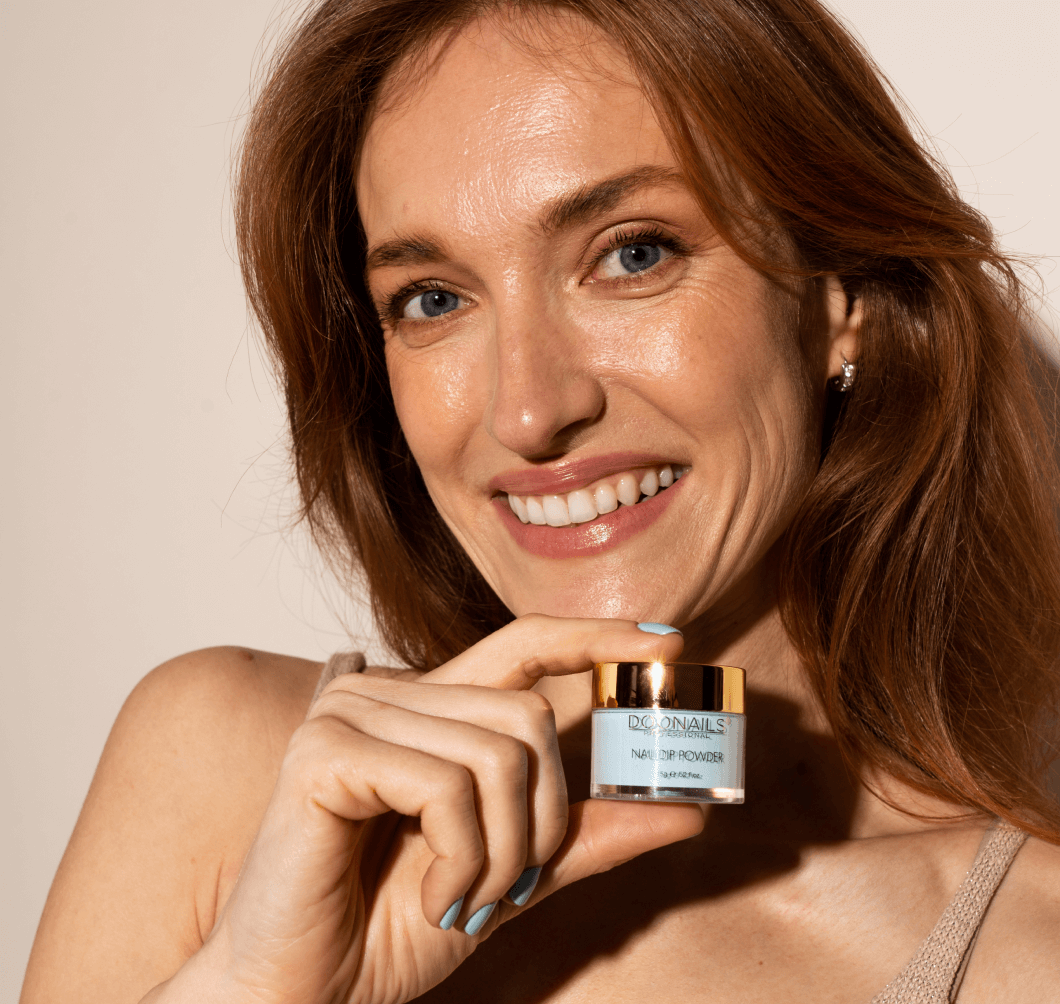 That makes US special
At Doonails, our mission is to bring the nail salon experience home. With our complete set, you can polish your nails anytime, anywhere without having to buy expensive equipment. As a young startup, we work closely with our community to develop the best products. We're all about the community!
Easy to use and simple to apply
Up to 3 weeks of hold without chipping
Natural look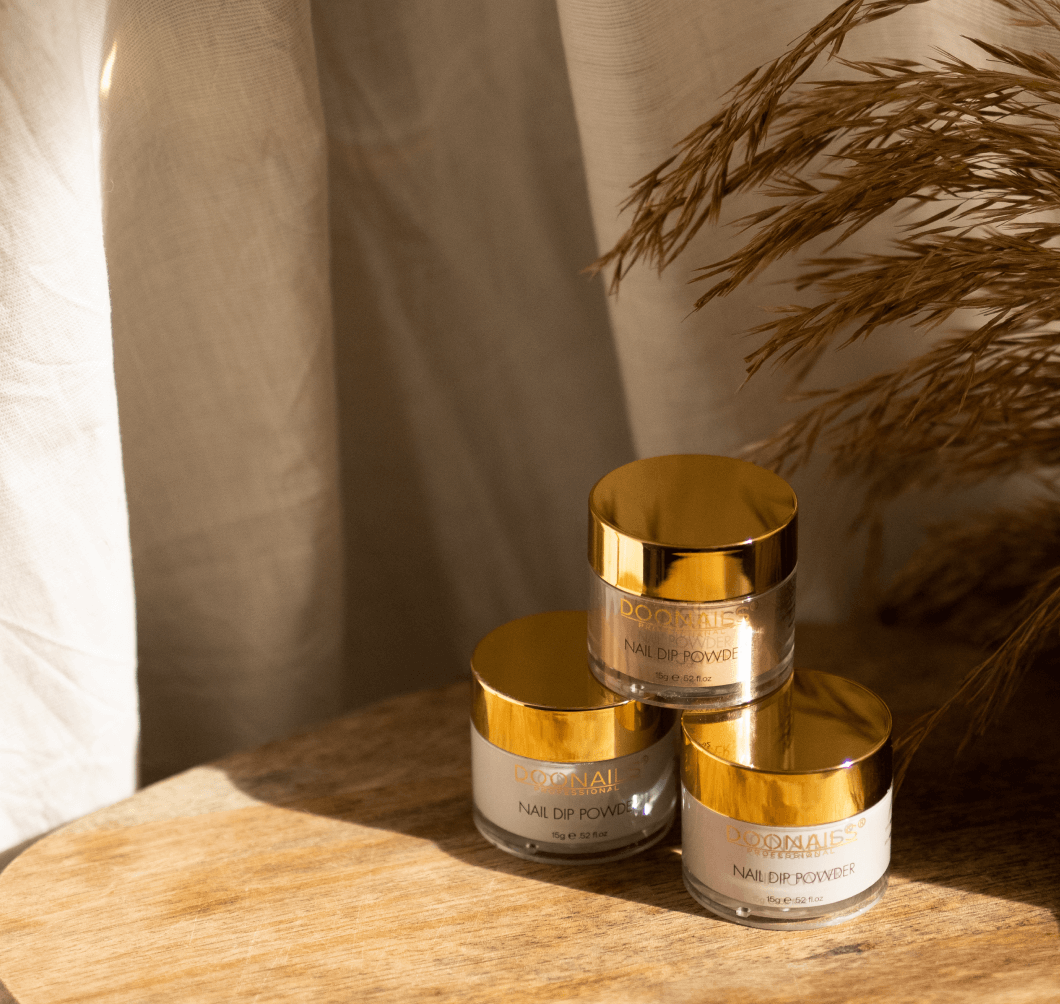 To ensure that the quality is right
We use only the finest powders.
Our products are benzoyl peroxide free and HEMA free
Vegan & Animal Free & PETA Verified
Quality and safety are our top priority, all our products are KVO compliant and dermatologically tested.
Manicure experience for everyone
Our Dip Powder System is suitable for all nail types and shapes, regardless of their length. Especially for thin and weak nails, it is an ideal reinforcement that gives more stability and protects against breaking or tearing. In addition, the system can prevent nail chewing by forming a resistant protective layer on the nails.
Fast & easy removal
Find the method that suits you best and remove your doonails quickly and easily. Choose between our remover set 2.0 with classic soak-off pad method and our cordless, practical nail cutter.
Is Doonails a good fit for me?
Doonails is the easiest method for long-lasting nails from home, making it the perfect alternative for all manicure lovers looking for a nail system that lasts. Manicures are unique and always an individual choice. If you're looking for something new, try it out and see for yourself!
No, Dip Powder is much finer and perfectly matched to the Dipping System. The combination of fine Dip Powder and our liquids allows for a quick and effortless manicure. Dipping with acrylic powder often results in uneven layers due to the coarser texture. Our dip powders do not contain benzoyl peroxide.
Of course! Chlorine & salt water do not affect the dipping result at all.
It is best to use the Doonails table mat for this. Now you can simply pour the Dipping Powder over the nail or carefully spread it over the nail with the spoon shape of the manicure stick. Optionally, you can put the lid of the Dipping Powder under the nail. This will catch all the powder and you can pour it back into the tin and your powder will last longer.
This is a very individual decision. Among other things, it depends on how much your nails are used to a long-lasting manicure. In general, however, we would recommend that if you take a break, you take good care of your nails in the meantime, for example with our Nail & Cuticle Oil.