We are Doonails.
Doonails is more than a fast-growing start-up - we are a phenomenal and young team supported by a wonderful and ever-growing community of manicure enthusiasts!
Our vision is to provide THE best manicure solution ever and connect manicure lovers all over the world, so as you can imagine, we have a lot going on!
We are evolving quickly but thoughtfully and are always looking for cool, motivated people to share our vision and join us on our exciting journey! So feel free to have a look around, maybe there's something for you and we can get to know each other soon!
🤍
We are absolute team players - we help each other and grow together
🤗
Community is a big priority
💡
We celebrate creative problem solving, a proactive nature and clear communication
🙌
Honest & authentic - We value individuality
100% Remote
Work flexibly and where you are most productive.
Workations on Cyprus
Would you like to experience a little Icelandic life? You are always welcome in our office in Cyprus!
We support you
You have the choice between a co-working space near you or a home office set-up
We invest in your training and development
Together we develop your individual Personal Development Plan
Our virtual Doonails Office
Despite remote work, you will never feel alone & don't have to give up the interpersonal benefits of an office.
An interactive and playful reward system
You can unlock various additional benefits.
Thank you!
We have received your application. Our lovely Anna will check your documents
Case Study
After a positive feedback, you will be assigned to work on a case study. You have 3 working days to do this. 
It's a Match!
You've impressed us and we can't wait to call you part of the Doonails team. An offer is on its way to you.
First we get to know each other better!
You have already impressed us and will be invited to the 1st Video Call.
Deep Dive
Now you can score with your expertise and skills! In a second call, we will discuss the results of your case study together and you can get rid of all your remaining open questions.
I said yes!
If you're as hyped as we are, we're looking forward to getting started soon!
Your first day at Doonails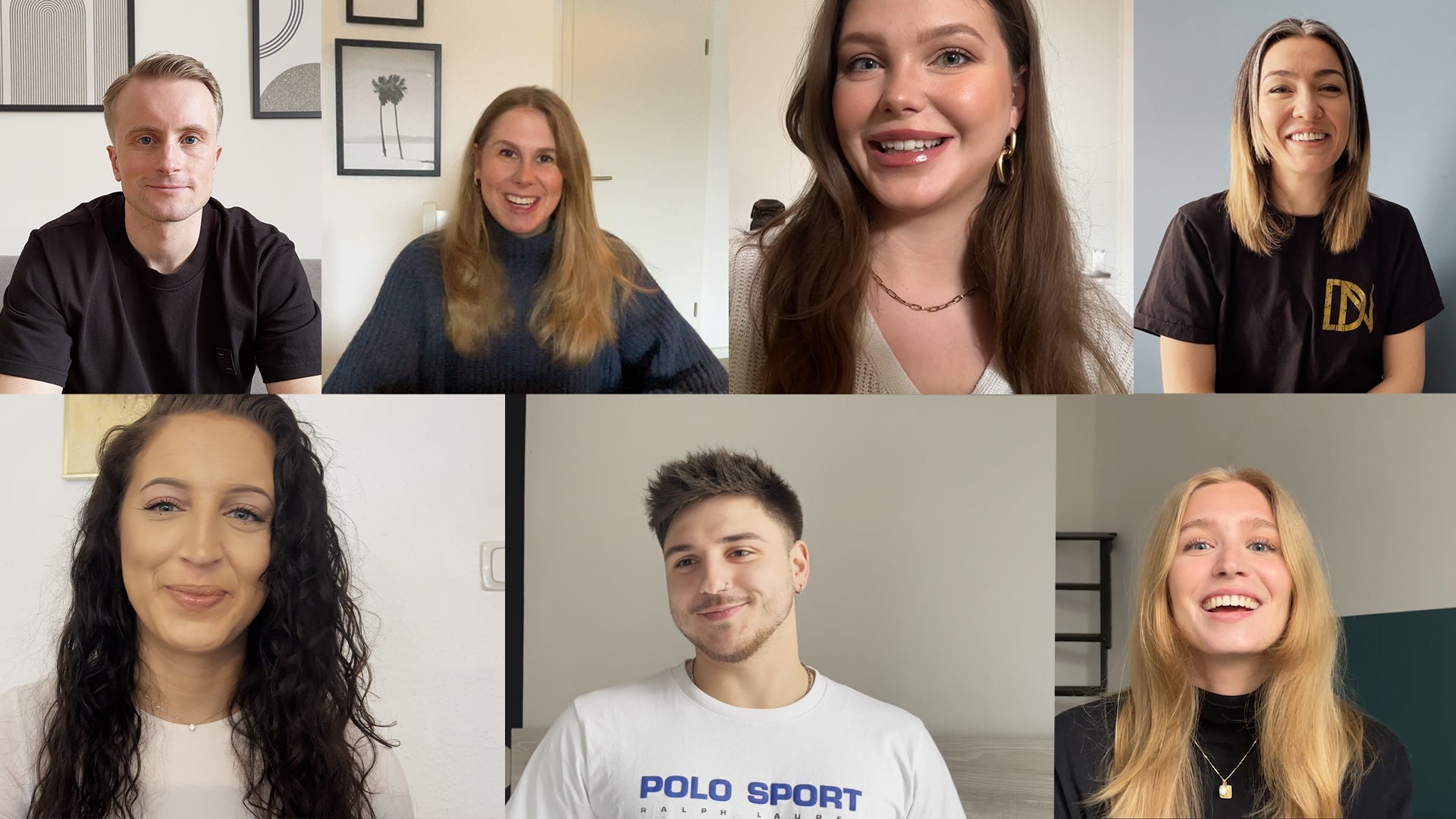 Get to know Team Doonails
Want to know more about the people behind Doonails? Are you curious about what it's like to work 100% remotely and what makes being part of Team Doonails so special? Then you've come to the right place! We asked some of the team members spontaneous questions to shed some light on what it's like to work remotely. Check out the video here and get to know us better!
Clearly, 100% remote work is a challenge for the whole team. But we dare to say that we are pretty good at it. Working remotely offers you many advantages, such as flexibility or the possibility to organise your working day in the way that works best for you individually. That's why we decided to go this way. Of course, you also have to make an effort to guarantee the "we" feeling for the team and to create closeness. This is exactly why these topics are on our daily agenda - we are actively committed to guaranteeing all employees a real team experience at the workplace. On the one hand, we achieve this through our virtual office, which makes our communication and interaction with each other very intuitive. On the other hand, the respective teams start their day together with a short daily check-in, we take an hour every week on Monday for our team meeting, where everything from a virtual car race to personality tests, walks or a simple virtual coffee break is included. And of course we also want to see each other in person: we plan annual team meet-ups and actively promote Workations in Cyprus. Any questions? Then take a look at the videos of the team above, where you can experience first-hand what it's like to work remotely.
Qualifications and the perfect degree are not nearly as important to us as you are. That's why we particularly like applications that stand out from the crowd and show character. This can be done, for example, with a creative presentation of yourself, a short video, or similar. At the same time, you should of course make it clear to us what added value you can bring to Doonails. Your hard skills are of course important to us, and we will also test them in a case study, but the human or team fit is much more important to us, because we only want to bring talents on board where it really matches 100% on a personal level. A harmonious, happy team and our well-being are our first priority.
Very good ;) No, all joking aside. We try very hard to offer our newest team members a well-structured onboarding and a warm welcome. From the moment the employment contract is signed, we always stay in touch and a week before you start, you will receive detailed slides on your onboarding plan, what to expect, what your goals are for the first weeks, who your dream team members are, etc. From day 1 you will take responsibility, receive training from your Team Lead over the first few weeks, have a buddy to support you, get to know the whole team and get started straight away. PS: Nobody expects everything to be perfect after 1 week ;) We support each other and grow together - remember?
We sincerely apologize for the long wait and thank you for your patience while you wait for a response from us. Of course, this should not happen. Unfortunately, our HR team may not have had a chance to review your application yet. But you can be sure that we will do our best. Feel free to send a short email to job@doonails.com and let us know.
We are now already almost 30 wonderful people working daily on our great mission.
Good question! So many, we speak over 10 languages. But in everyday life we mainly speak German or English with each other.