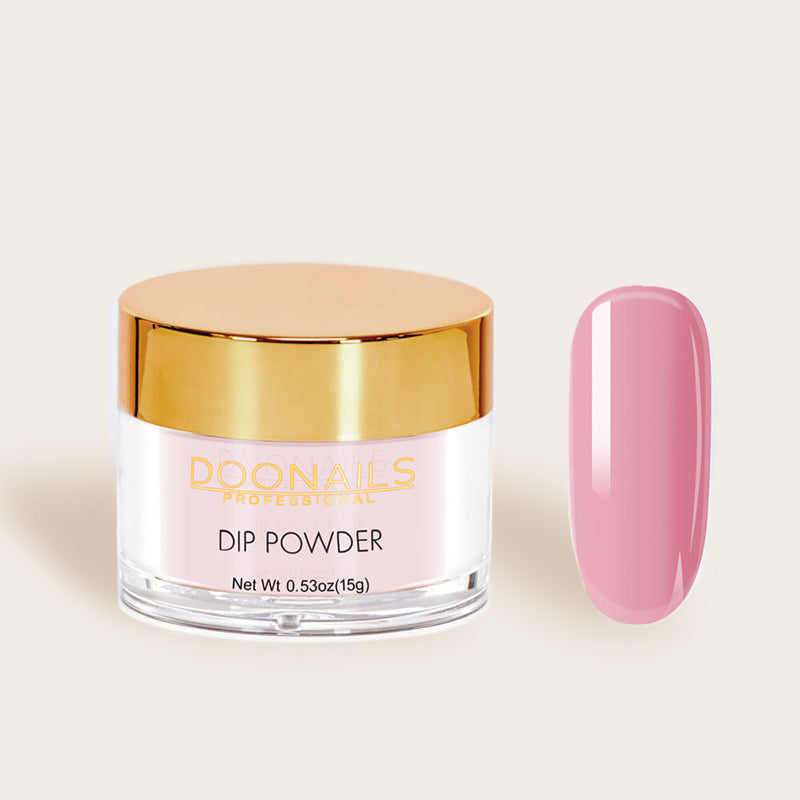 Valentine Crush Dipping Powder
Up to 30 applications
3+ weeks hold without chipping
No UV lamp necessary
Finest Dipping Powder Pigments
• In stock - Delivered in 3-5 days

Extremely satisfied!
My second order with more mega beautiful colours. Valentine crush is also beautiful! I've been wearing it for 9 days now and once again only remove it because I'm excited to see the next colour 😅.
Absolutely recommended to buy! 😍
On the whole recommendable
I was skeptical at first whether it actually works as easily as in the videos on Instagram and Facebook. I ordered the set and was positively surprised by the first impression. The packaging itself looks very high quality. Of course, I tried it out right away. I have extended my natural nails with UV gel and "painted" with the Doonails set For the first attempt it has not become bad, but I think here practice makes a lot out. On some nails have "bubbles" or something formed, which then caused bumps. But I am confident that it works better next time. But what I find really really bad is the supplied nail file. The is black, relatively coarse, and leaves a black file dust. Despite abbürsten with the enclosed brush / brush and abcleanern with zelette, appears after the first Powderschicht a black veil. I would strongly recommend to use another file to save trouble. The black veil messes up the entire nail design.
Super beautiful nails
I was very skeptical at first. Just ordered it and am super positively surprised. It is so easy and fast to have beautiful nails.