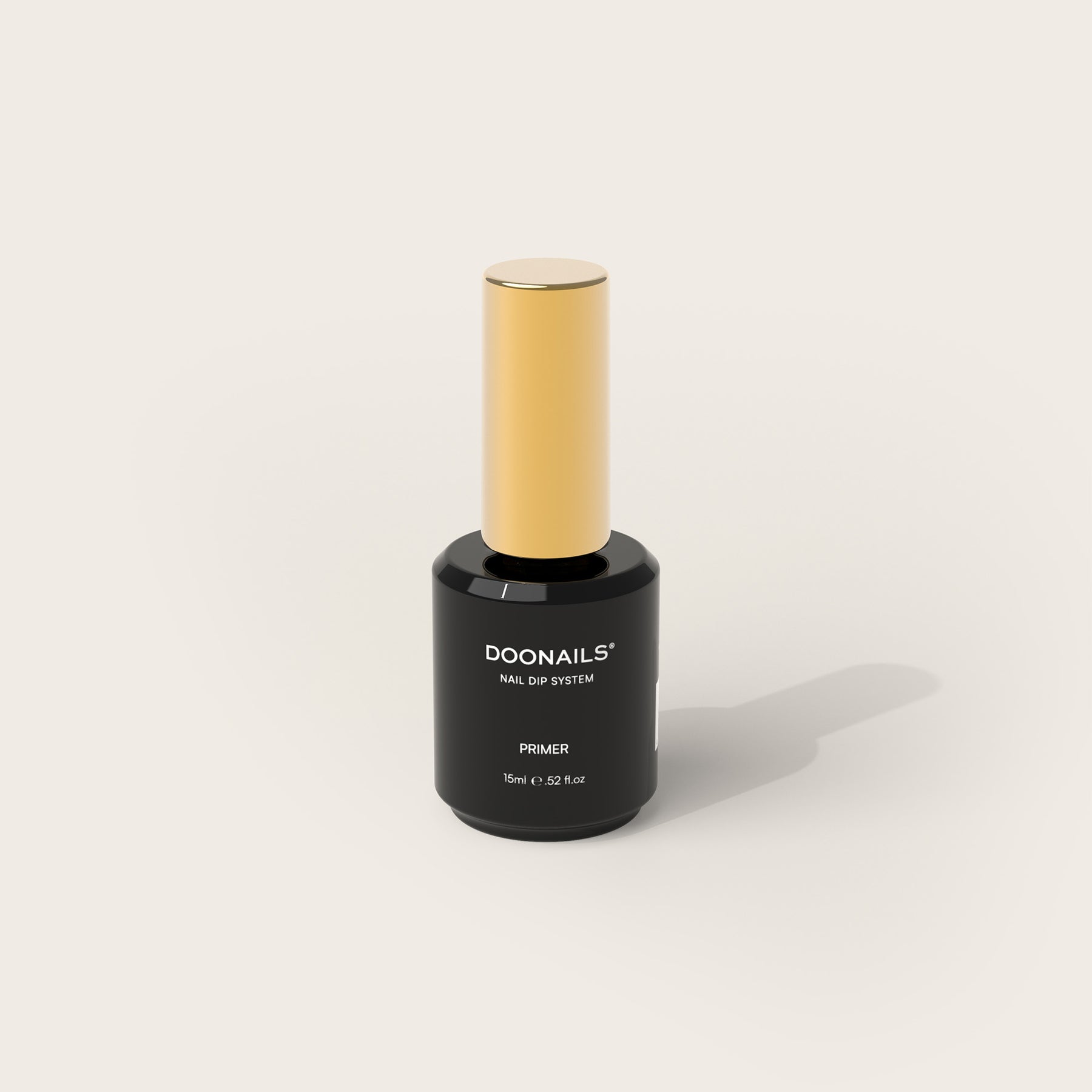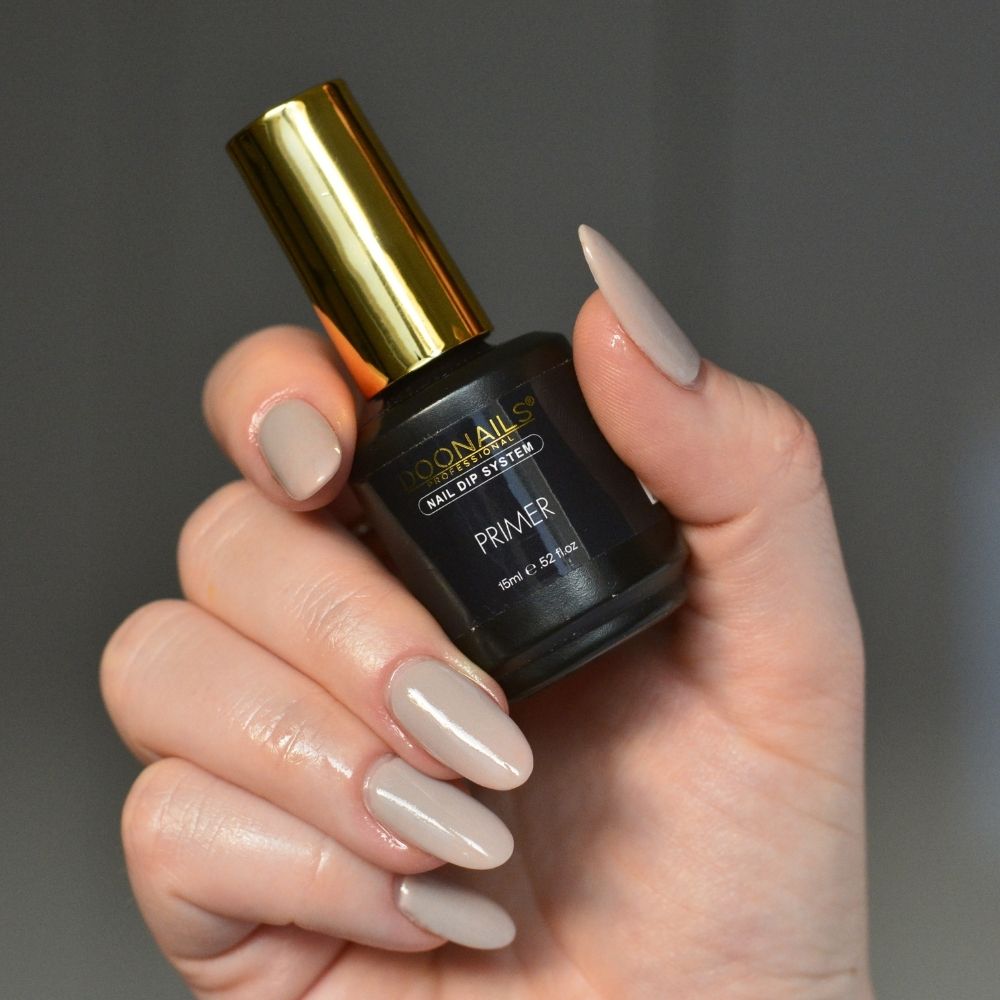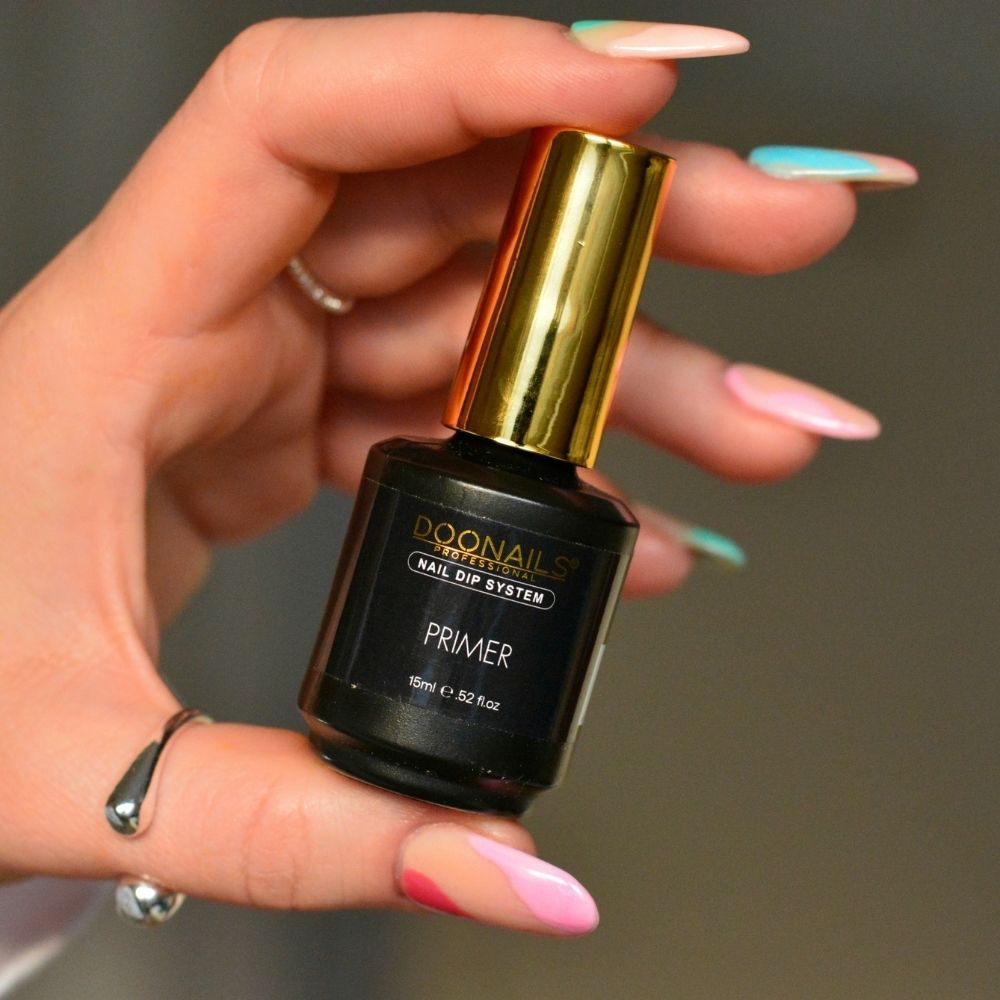 Primer
Prevents chipping
Supplement for problem nails & lifts
Up to 20 applications
• In stock - Delivered in 3-5 days

Perfect bonding agent for adhesion difficulties and problem nails.

The primer is the optimal solution for difficulty nails to prevent or avoid lifting and chipping. It dehydrates the natural nail and prepares it optimally for the manicure.
The primer plays a crucial role in the preparation.

Primer application in 3 steps

Before application, file and roughen nails as usual and remove any cuticles on the nail plate.
Apply Doonails Primer to all nails and allow soaking for 2 minutes.
Apply Dipping Powder as usual.