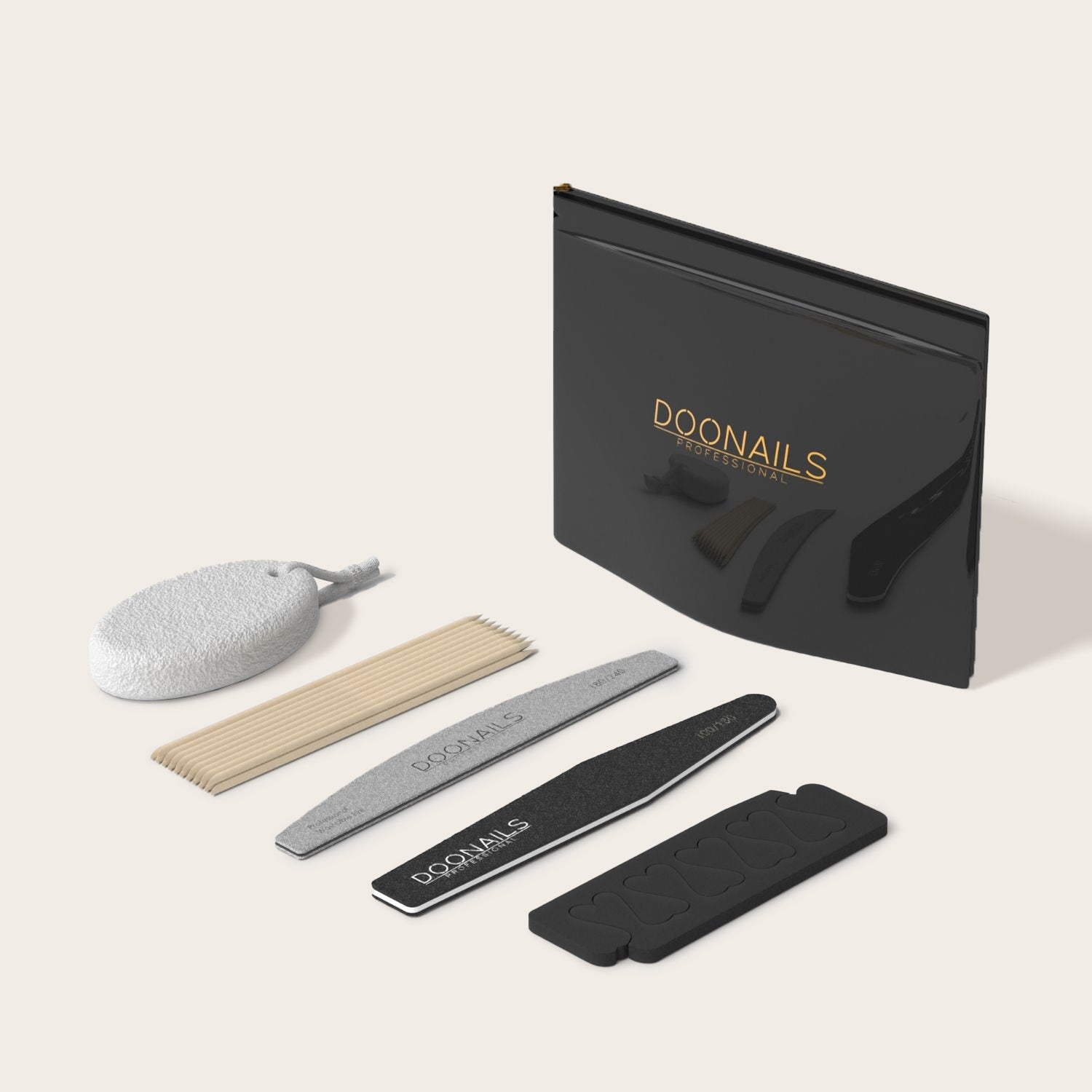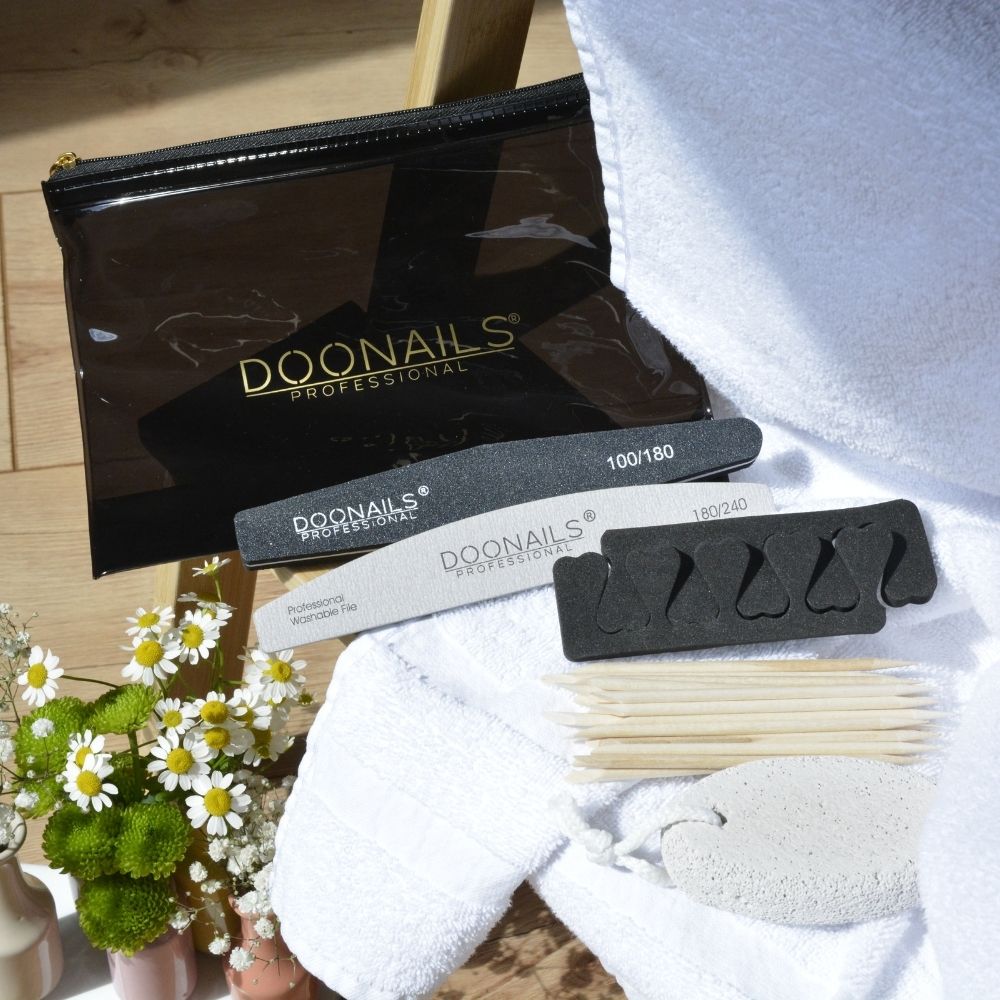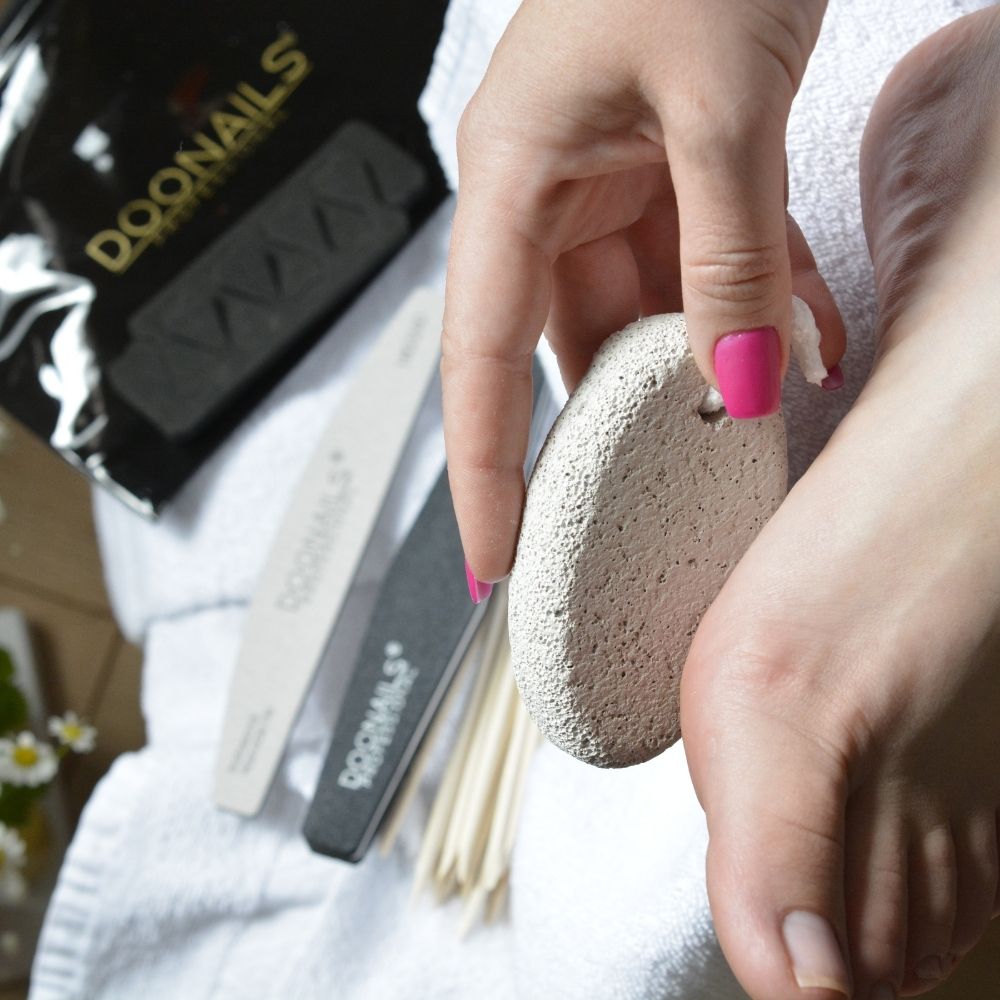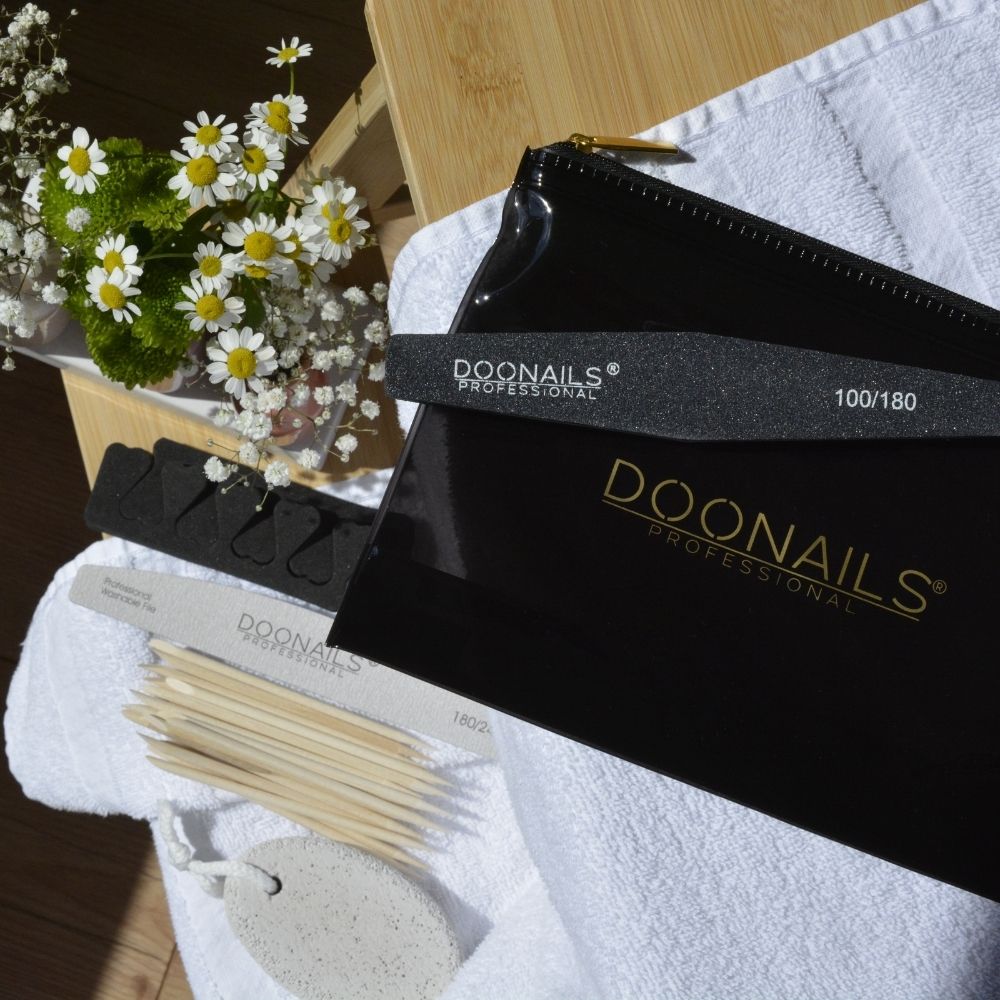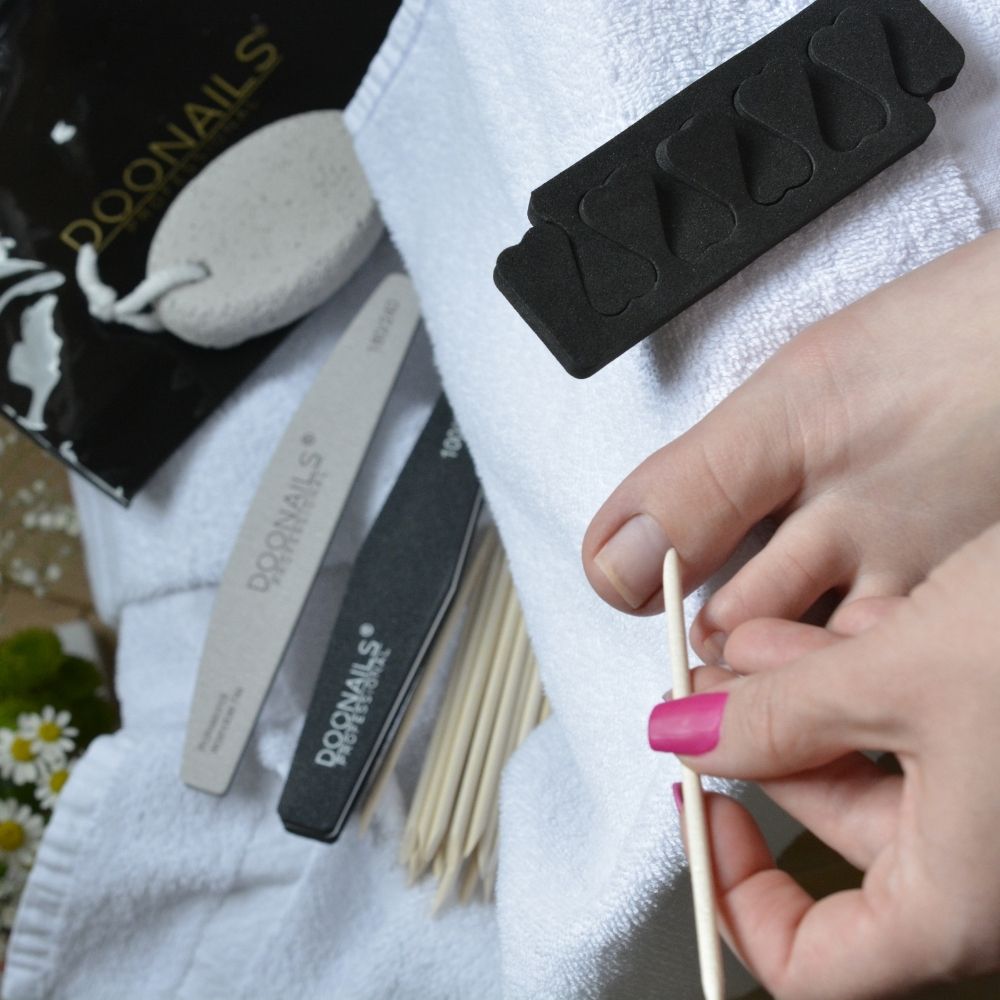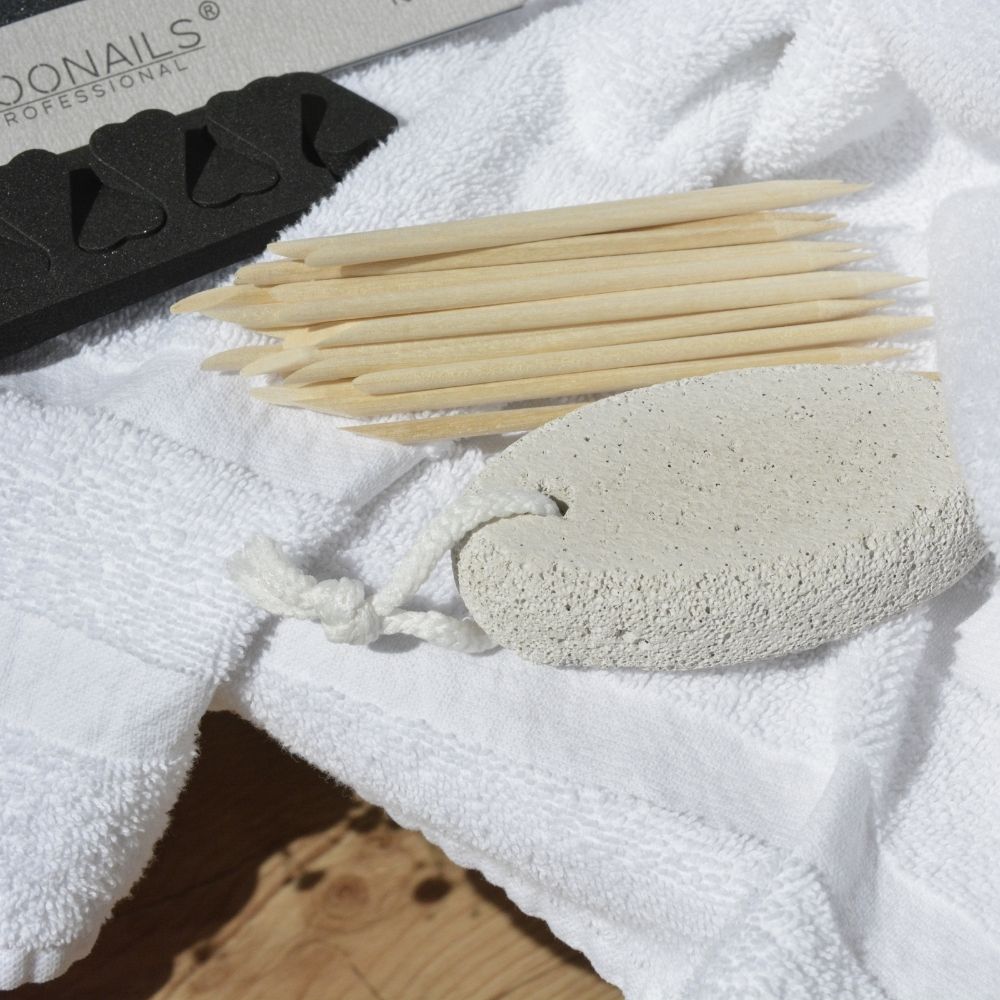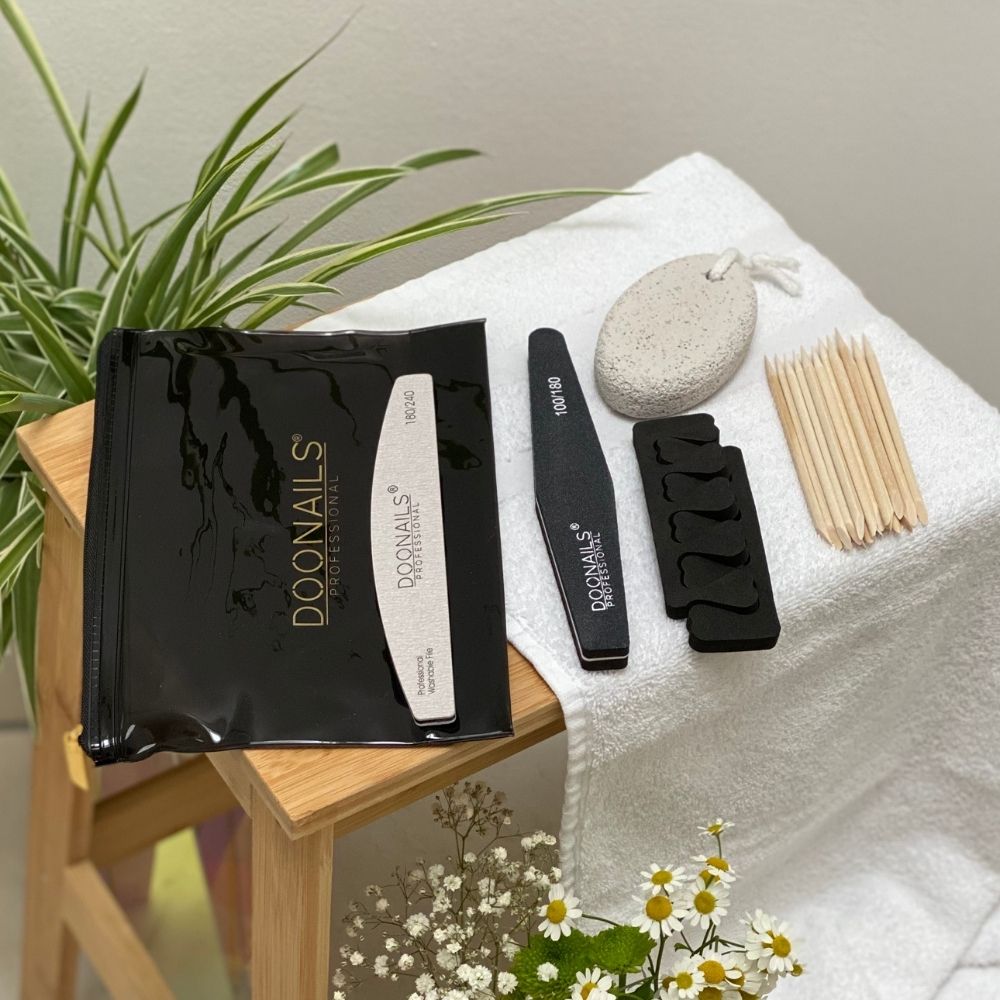 Pedicure set
For a well-groomed pedicure in summer
High quality and durable tools
Benefit: In practical travel bag
• In stock - Delivered in 3-5 days

The pedicure set from Doonails makes your pedicure even easier. The 5 practical tools help you with the gentle care and preparation of the pedicure.

Pumice stone

A natural product through and through! The coarsely structured surface of the volcanic stone makes it easy to work on hard skin areas. The countless small notches in the stone gently wear away excess callus. It helps you to remove excess callus and gives you soft and tender feet. Tip: Clean the pumice stone with warm water before and after use!

Rosewood sticks - 20 pieces

With the rosewood sticks you can push back your cuticles and clean the nail edges and nail plate. One side of the long-lasting chopsticks is beveled, the other is pointed, which allows the chopstick to perform several functions.

Moon file 180/240

With the Doonails file from the pedicure set you can file your toenails into your desired shape. For hygienic reasons, we recommend separating the files from the manicure and pedicure.

Buffer file 100/180

The fine, soft buffer file is ideal for matting and degreasing the natural nail without damaging the sensitive cuticles around the toenails.

Toe separator

The comfortable toe separators help you to make your pedicure easier. The soft and flexible material adapts ideally to your toes.

Bonus: Your pedicure accessories come in the Doonails travel bag.