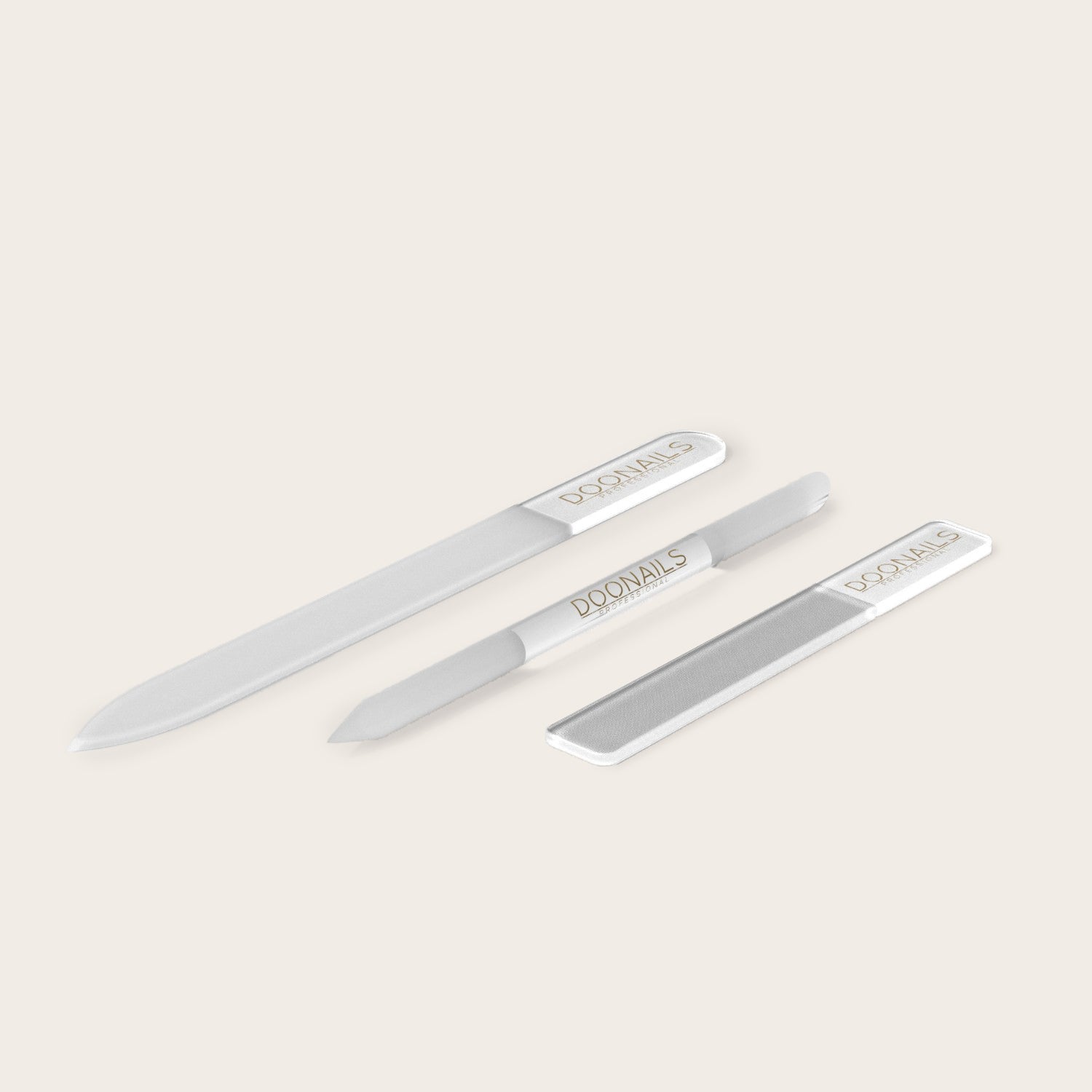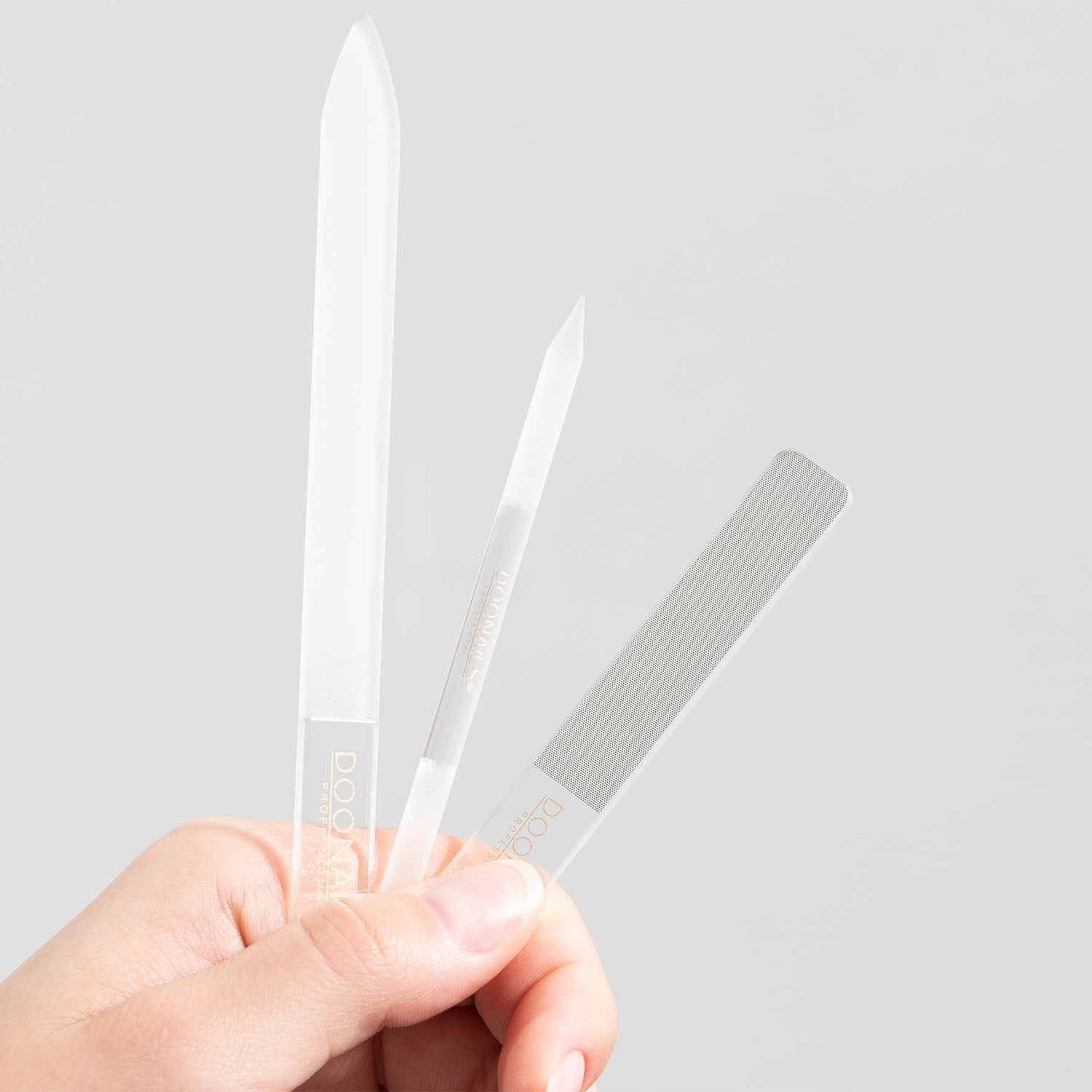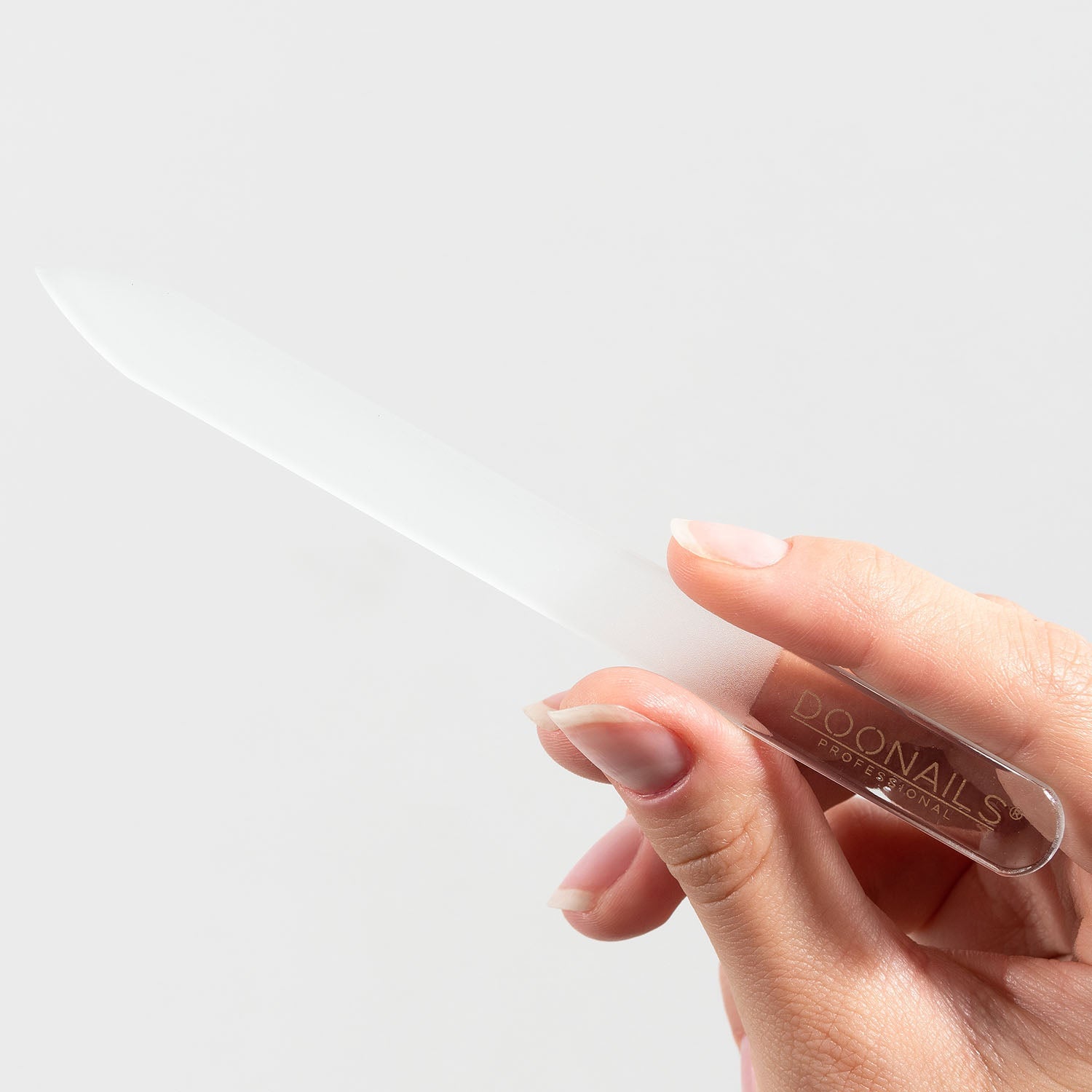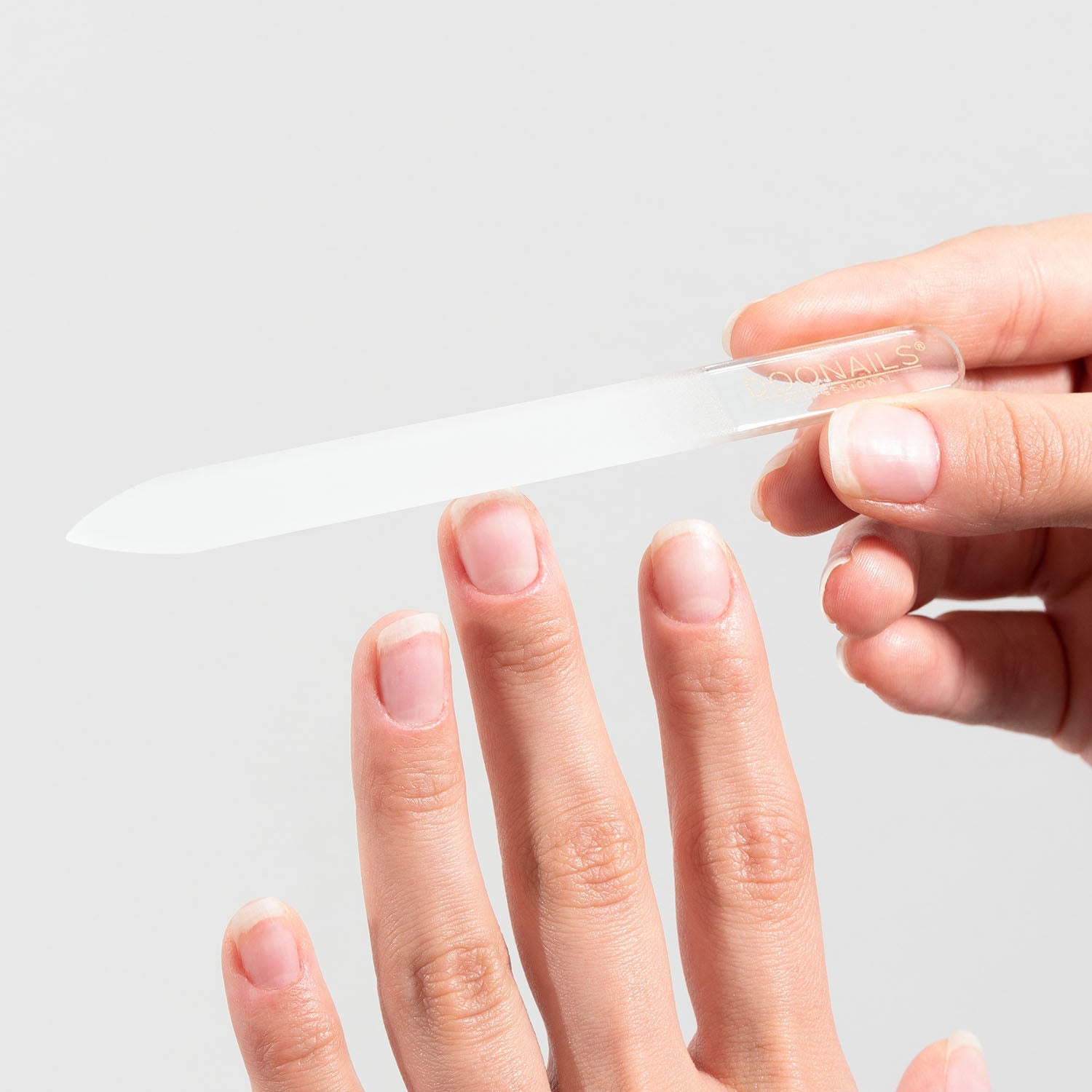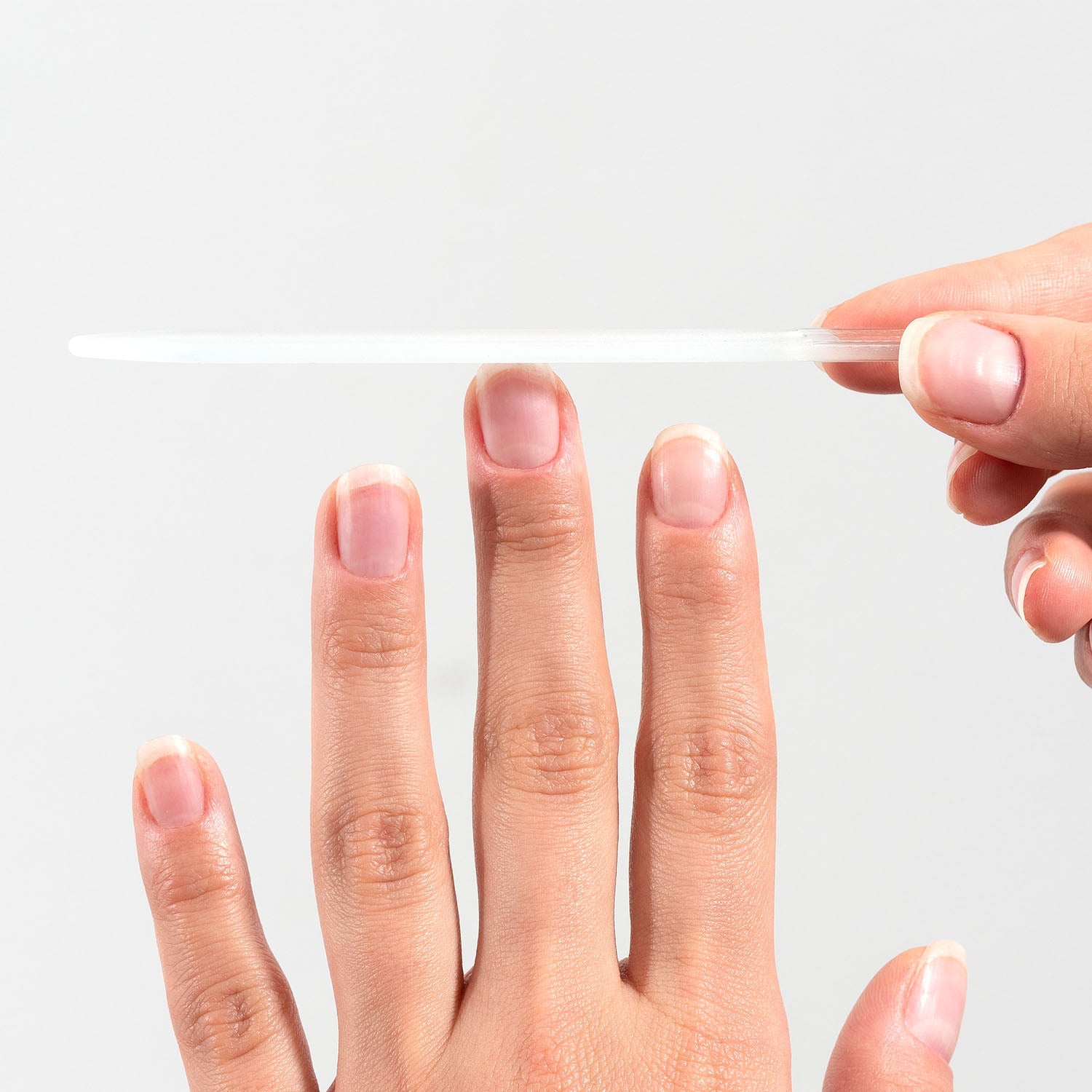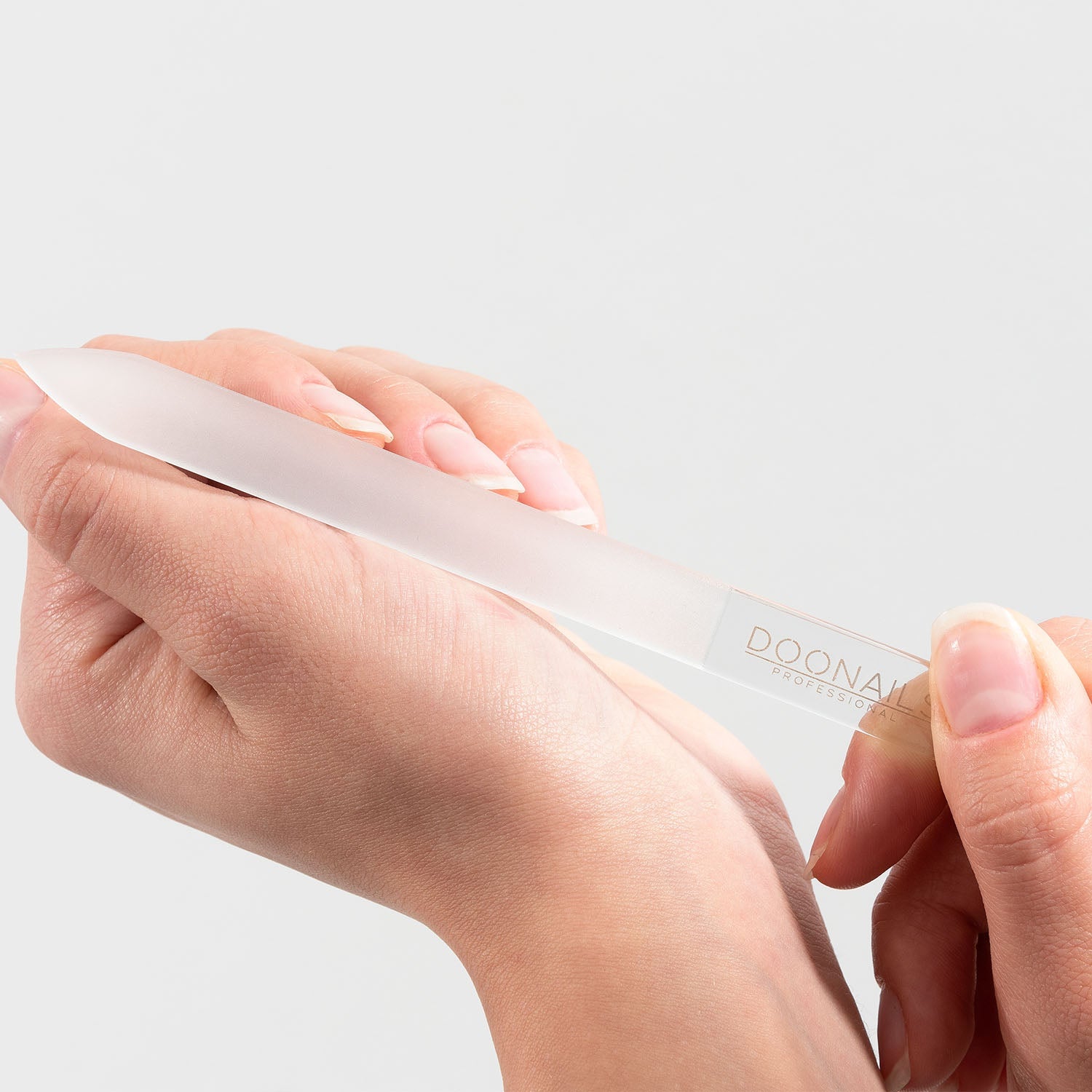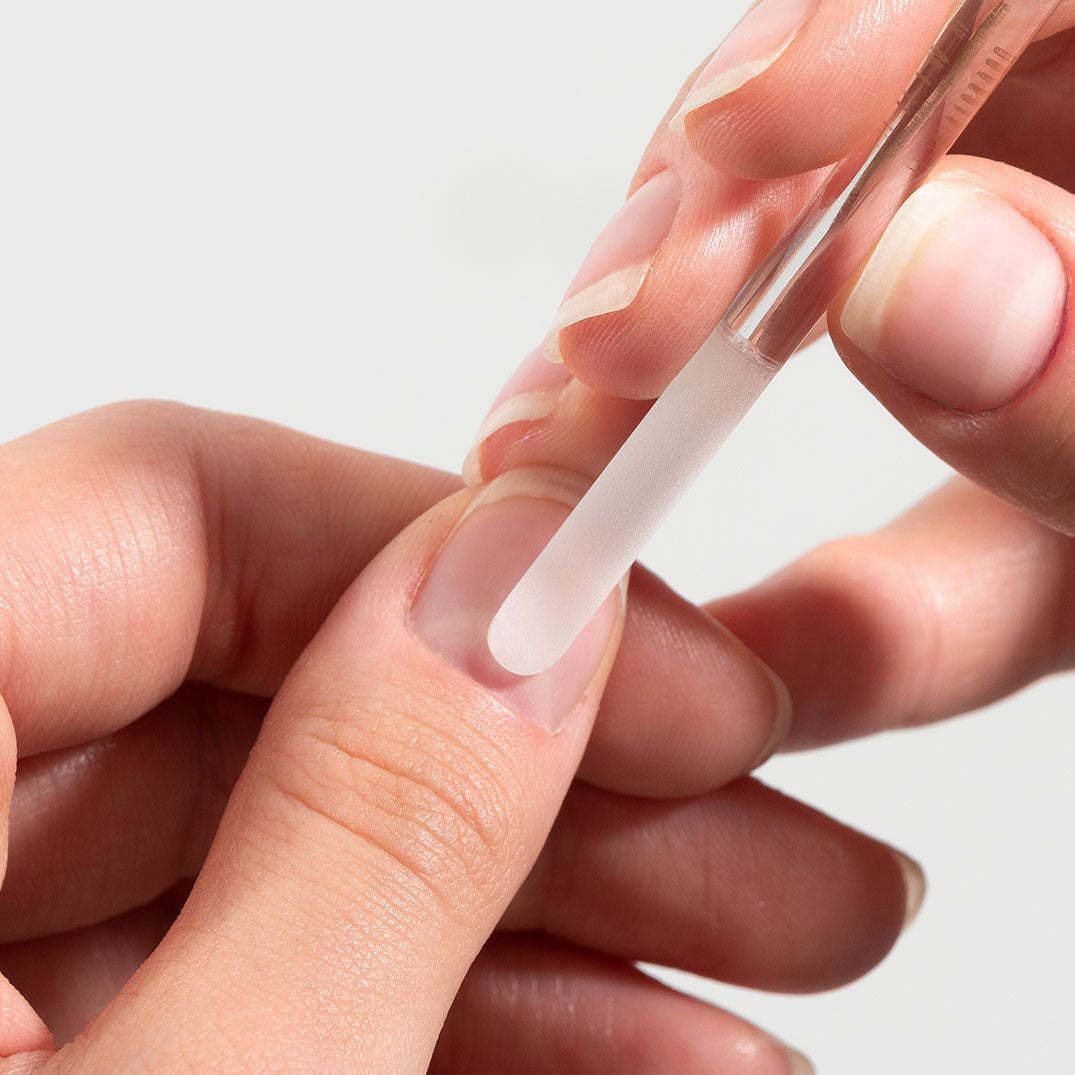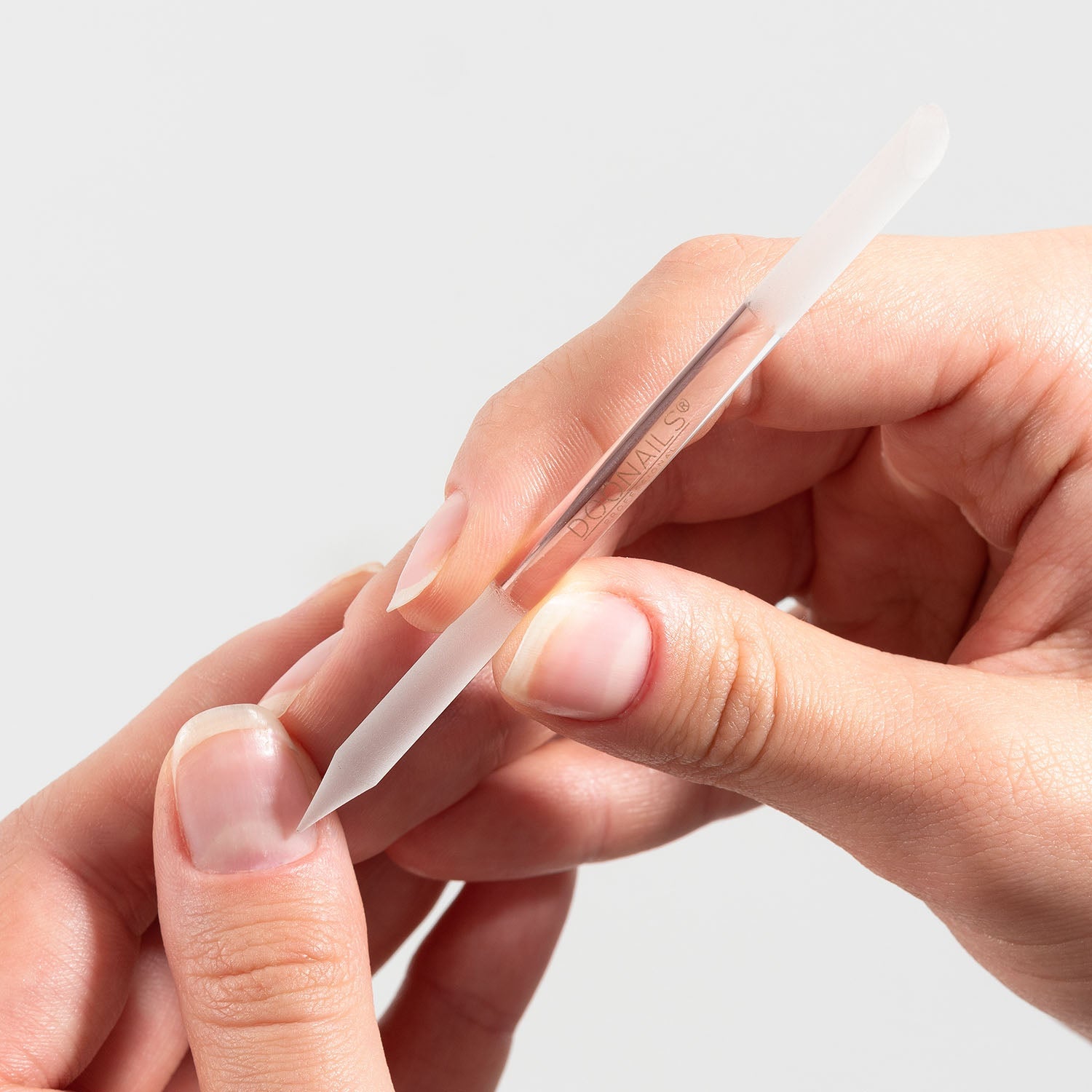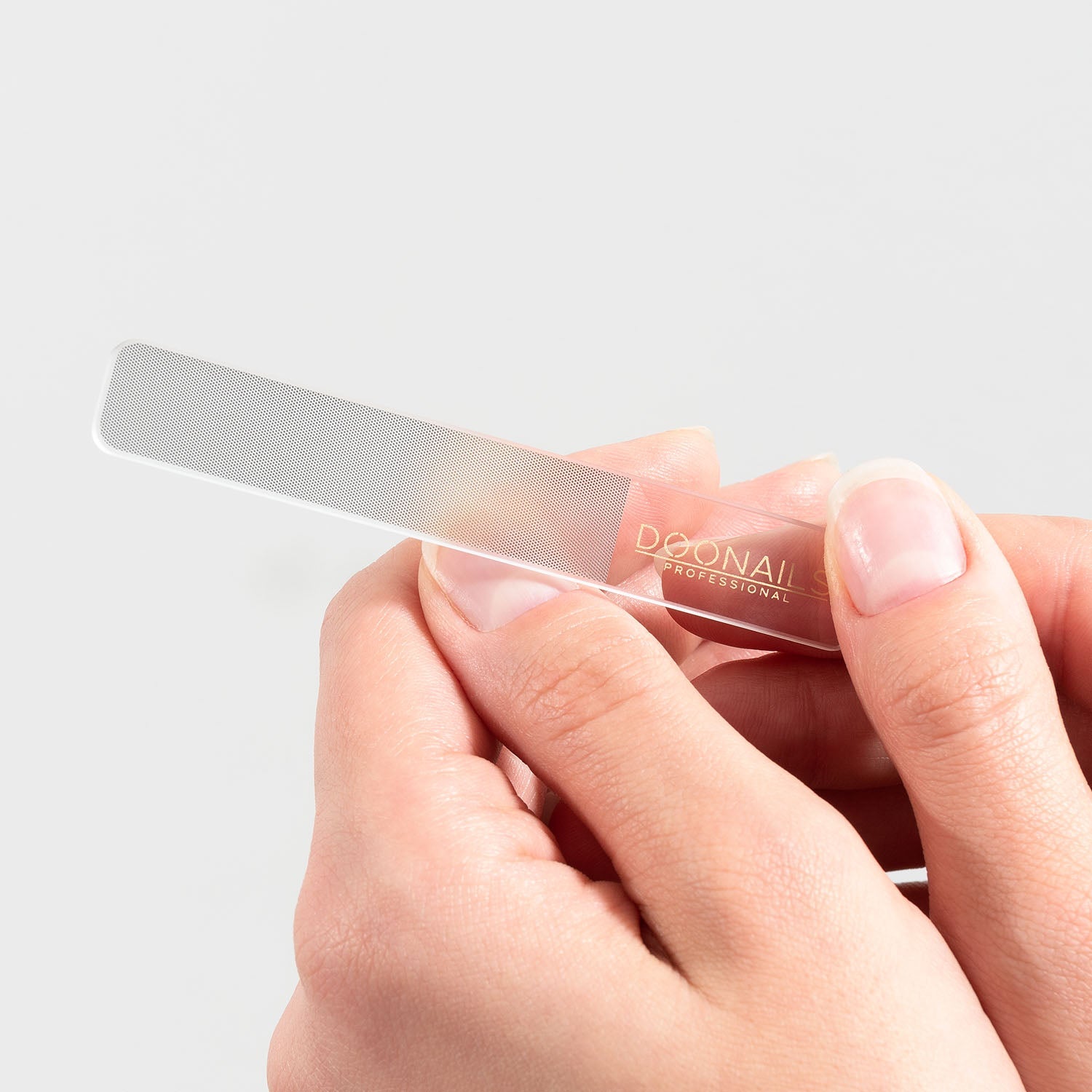 Glass Tools Set
Nail File, Buffer & Cuticle Pusher
All three glass tools in one set
Prepare, groom & shape
• In stock - Delivered in 3-5 days

With the three glass tools you can optimally prepare, maintain and shape your nails.

Glass nail file

The glass nail file ensures effective and gentle treatment of natural nails and helps you to bring them into the right shape. The roughened surface with 280 grit is very fine, gentle on the nail, has less wear and tear and can be used with precision.

Glass cuticle pusher

The glass cuticle pusher allows you to gently and precisely remove dead and loose cuticles. Thanks to the sturdy glass, even light pressure is enough to work the cuticle, which is gentler on the nail bed.

Glass nail buffer

The glass nail buffer helps you to get a smooth and shiny surface of the nails. Slight irregularities can also be easily smoothed out.

Easy care

The hygienic tools are also easy to clean. Simply wash them thoroughly with cold water and let them dry thoroughly before using them again.

Note: The glass tools can break if they are dropped.