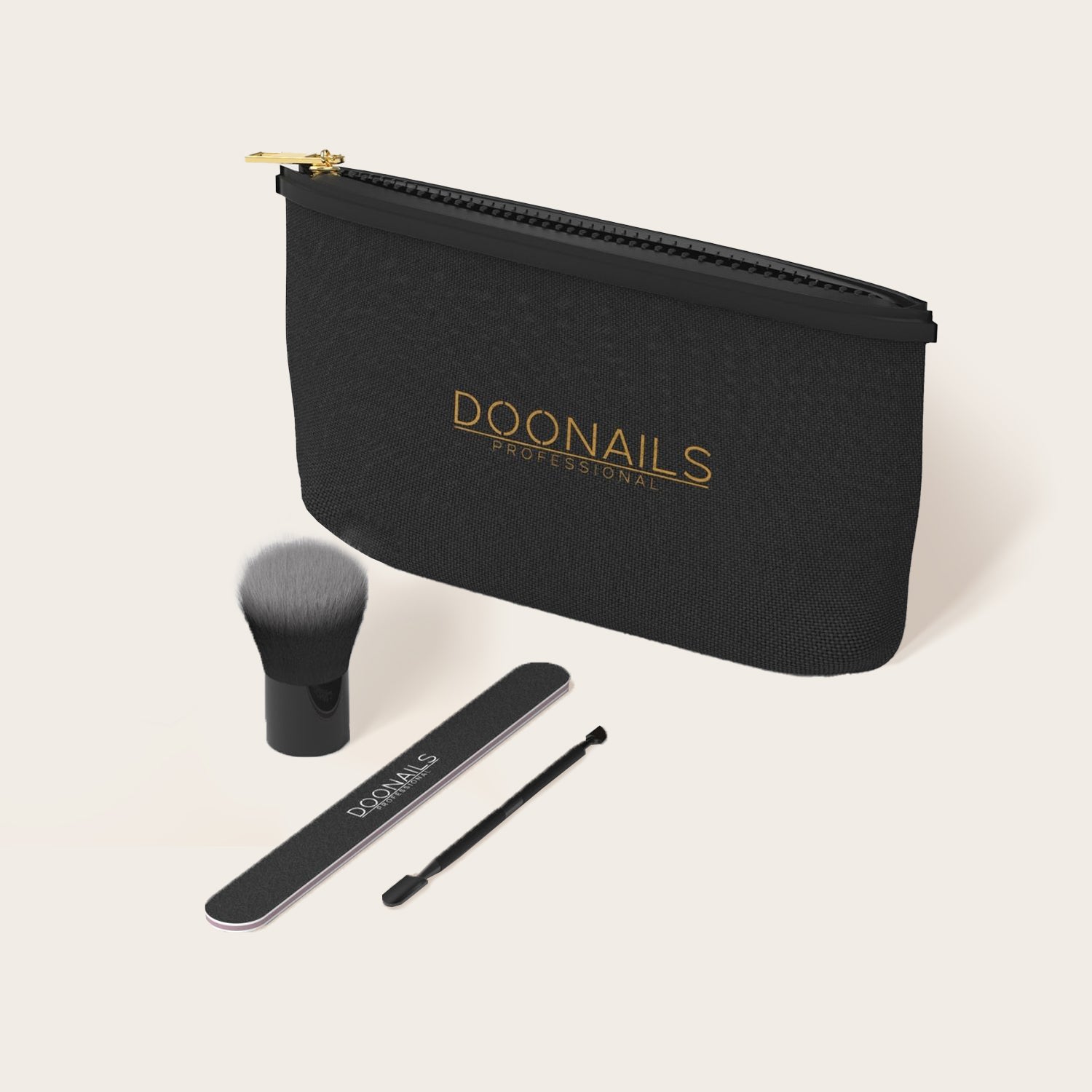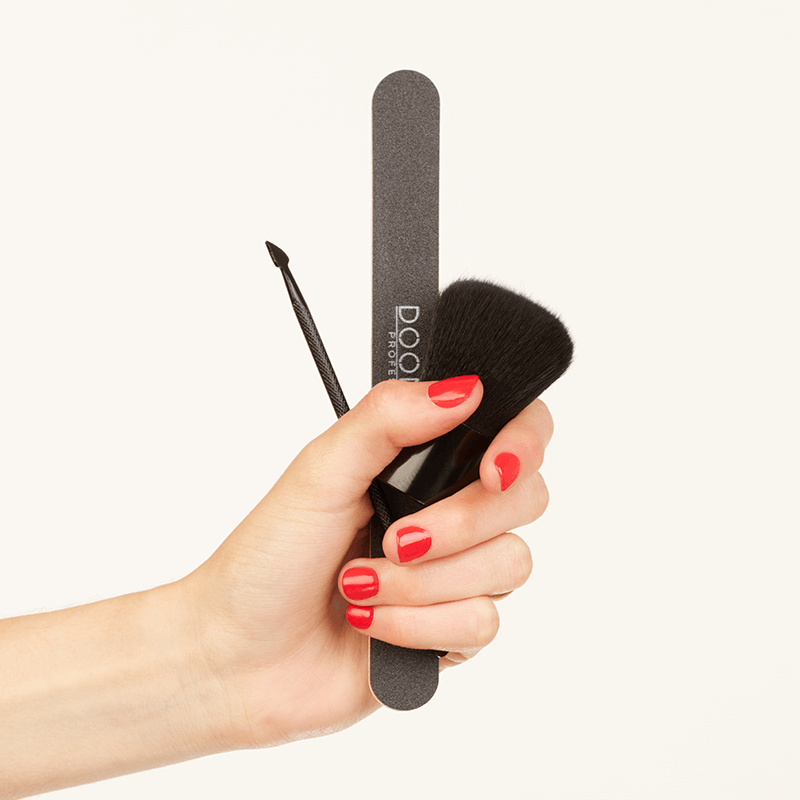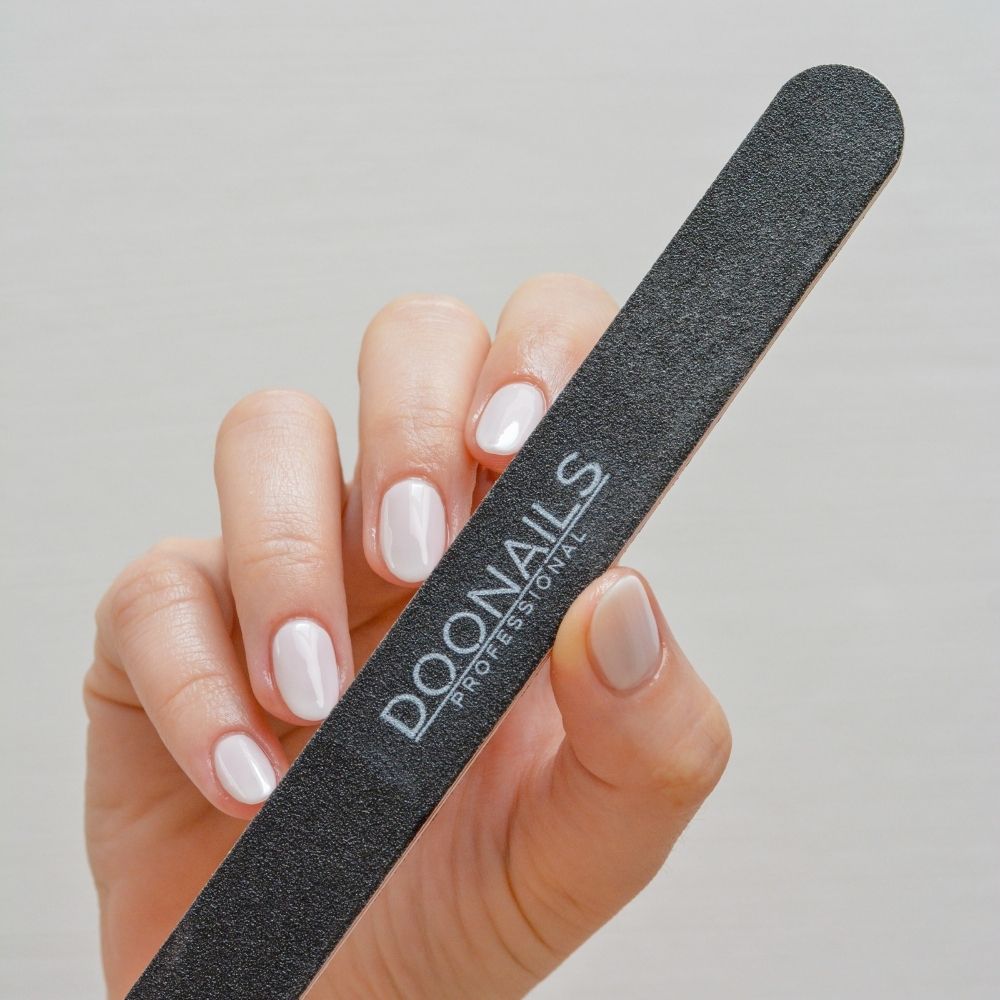 Basic Accessoires Set
Optimal for application & removal
Durable products
Perfect complement to the starter set
• In stock - Delivered in 3-5 days

For a flawless, clean manicure before and during application, as well as during removal.
Doonails accessories set contains all the necessary nail tools, that will help you achieve shiny, perfectly shaped nails.
The accessory set includes:
File: SHAPES AND POLISHES THE NAILS The multifunction file has two different sides. The fine side is ideal for the manicure to bring the nails into the desired shape. The coarse side is mainly used when removing the layers.
Manicure stick: CARES FOR THE NAIL SKIN Perfect for preparing the nails to push back the cuticles as well as remove any impurities under the nails. The layers can be easily removed with the manicure stick.
Brush: REMOVES EXTRA POWDER Used to gently remove excess powder after dipping into the color powder. Avoids unwanted bumps.