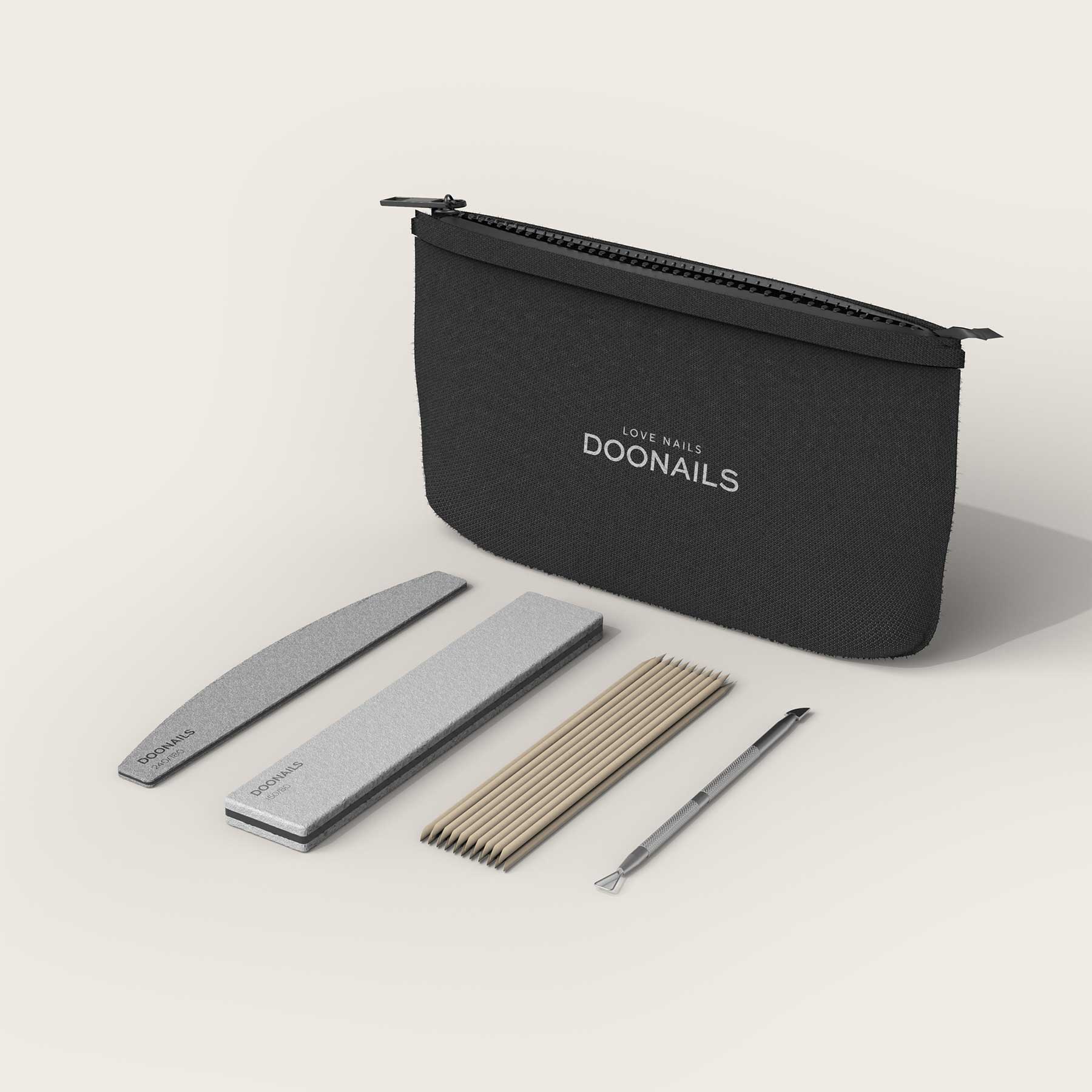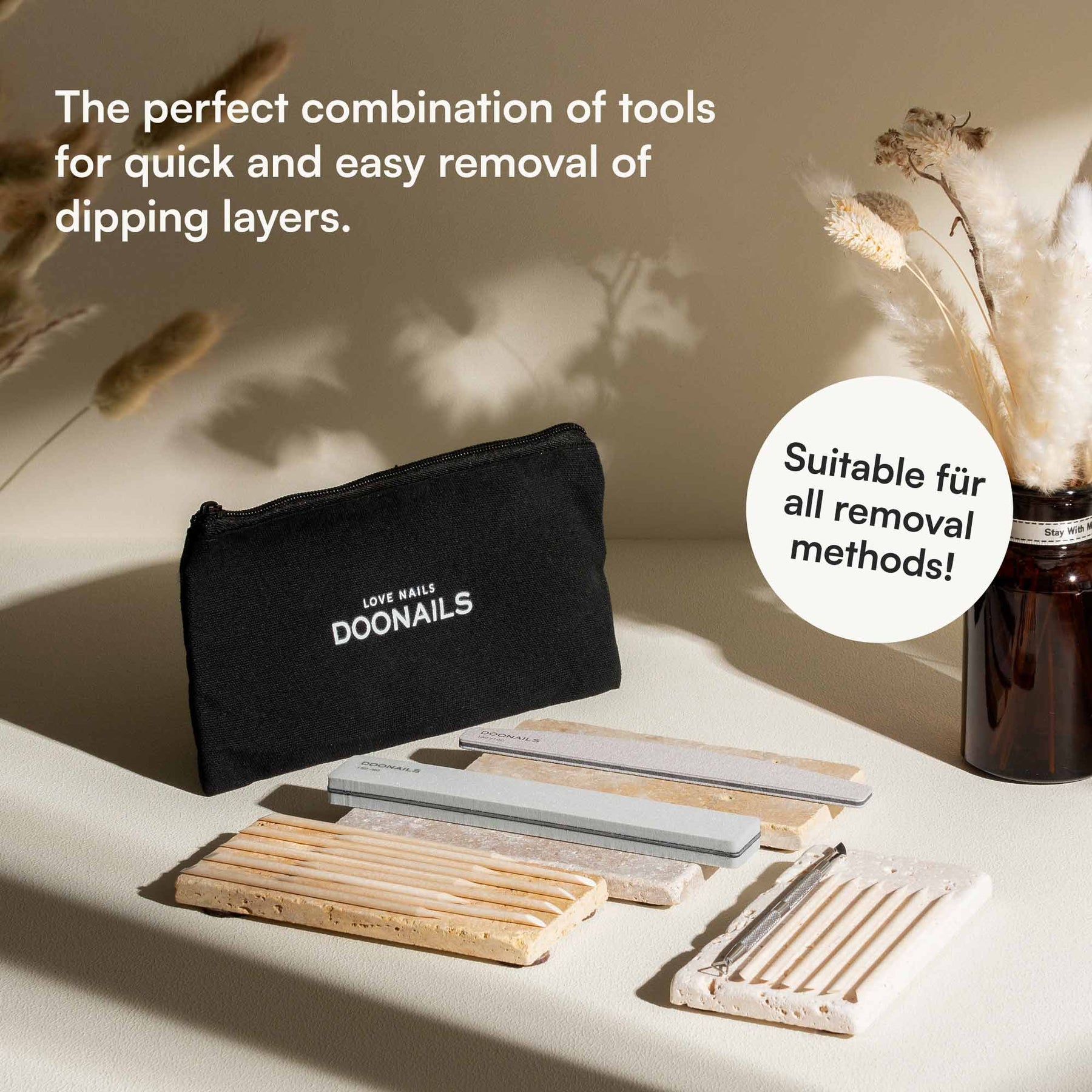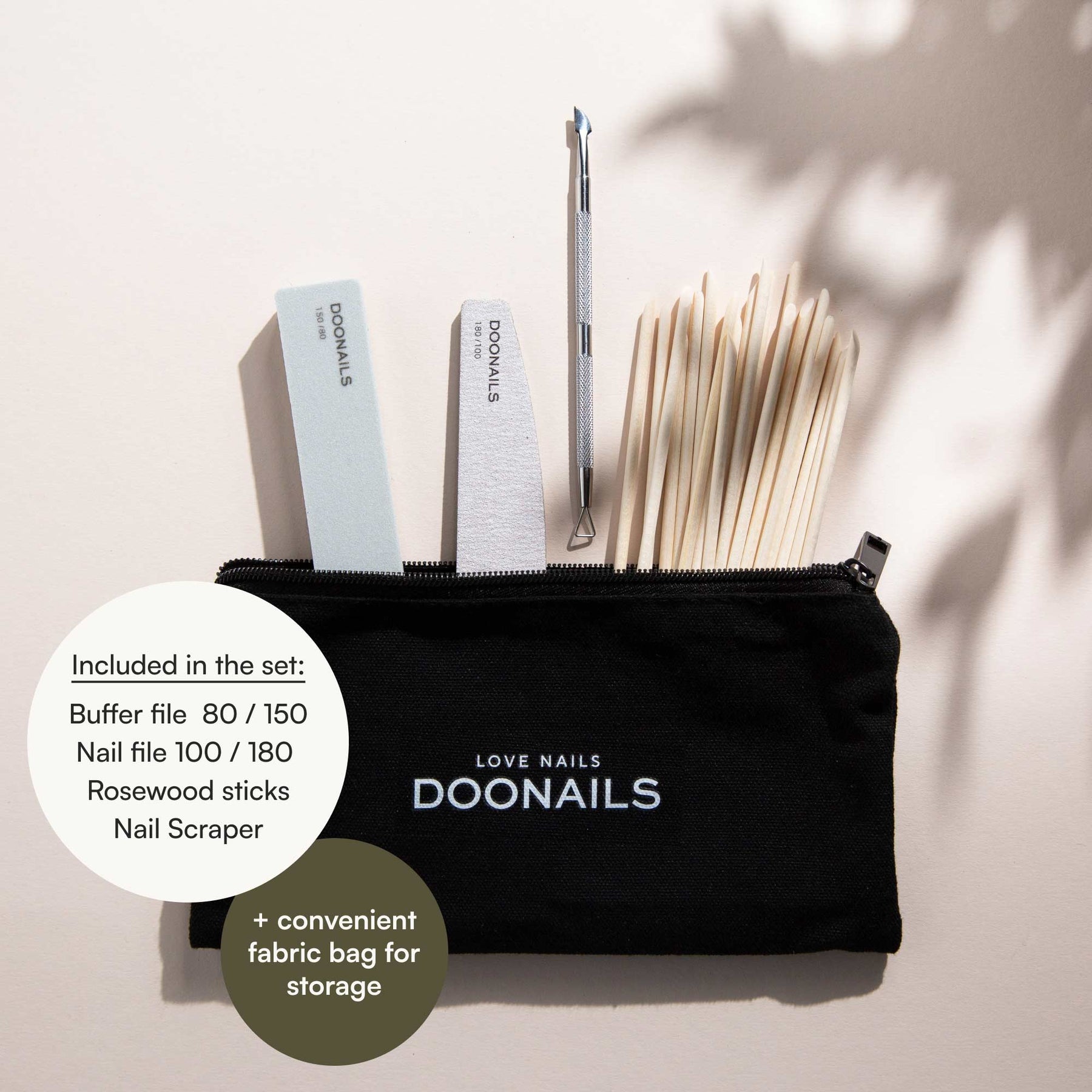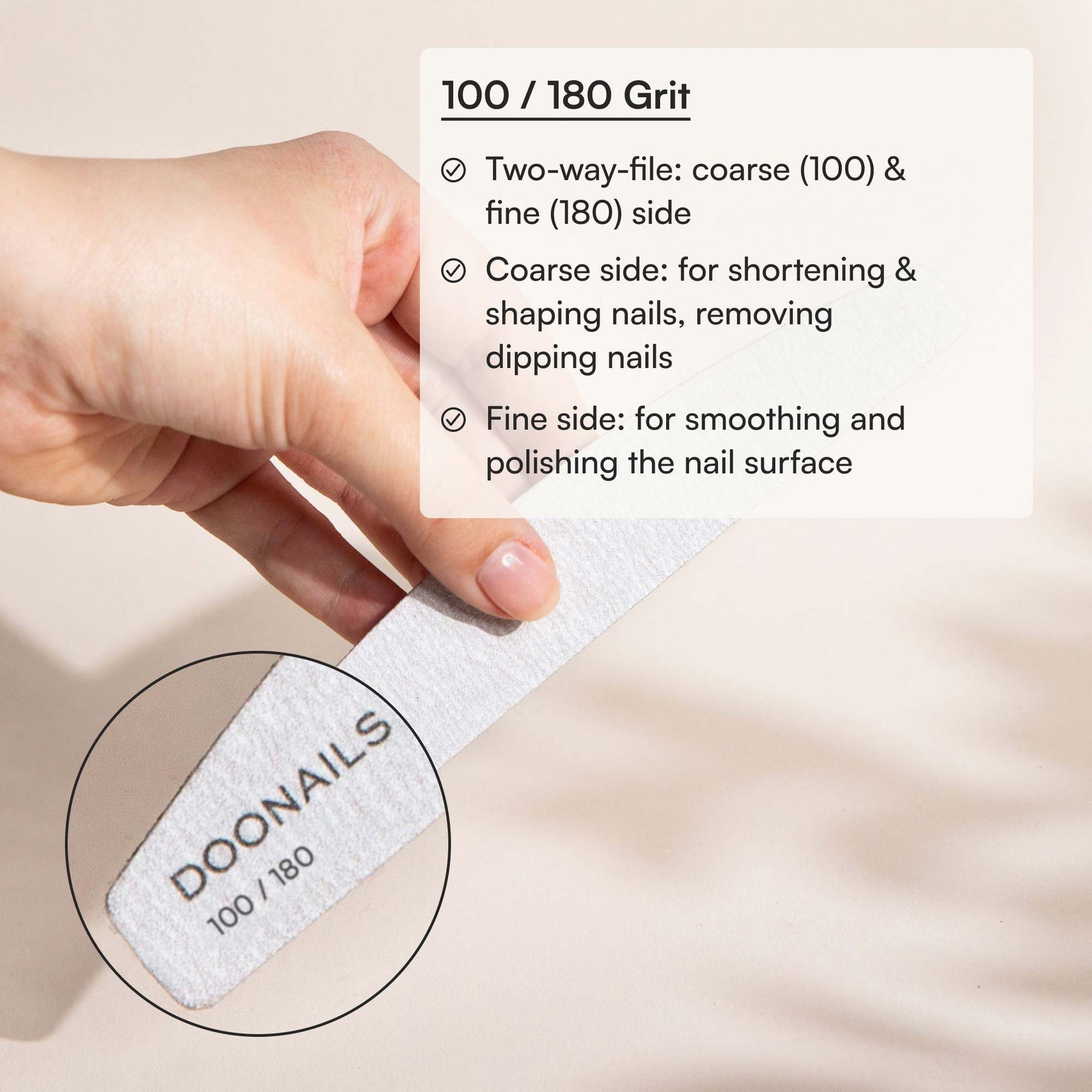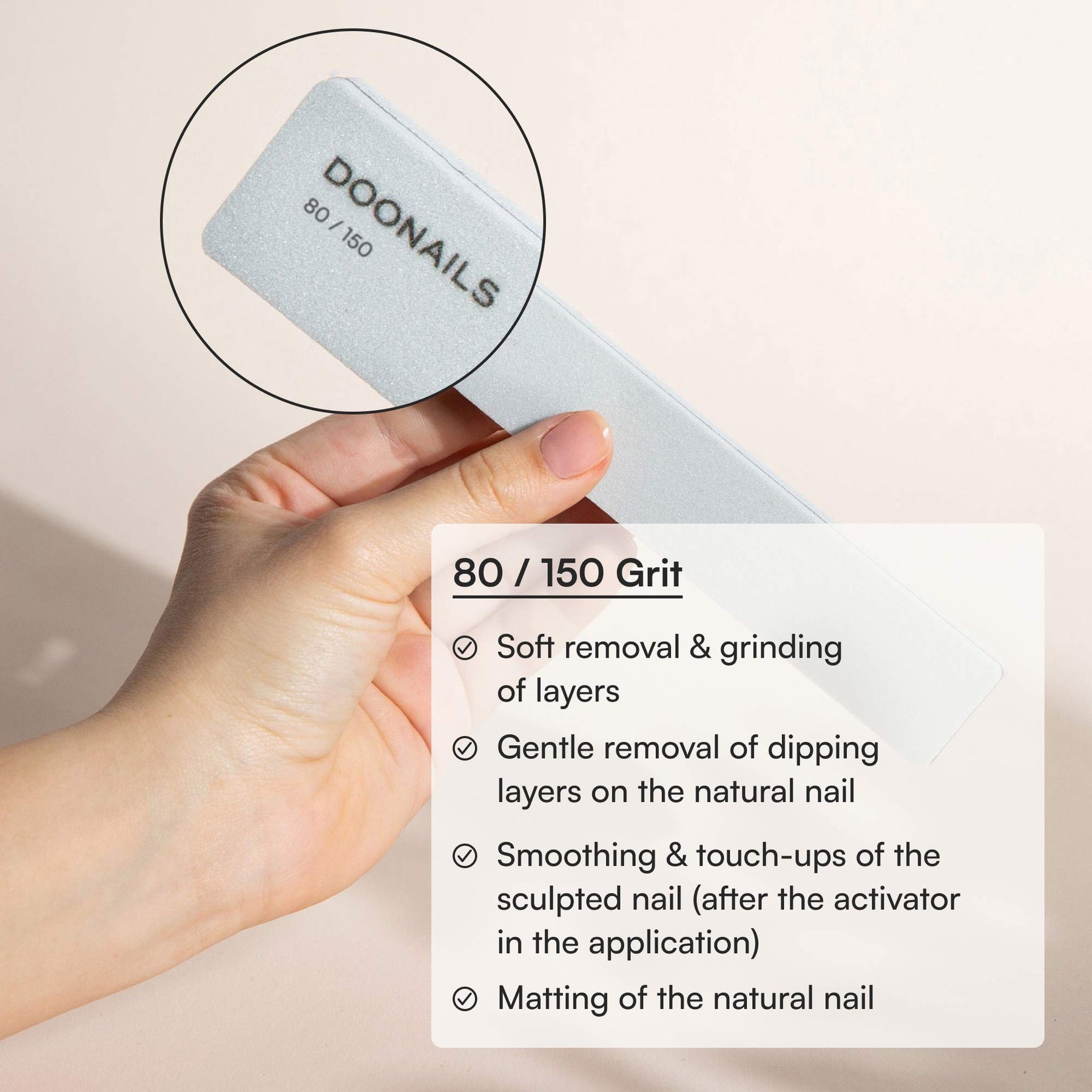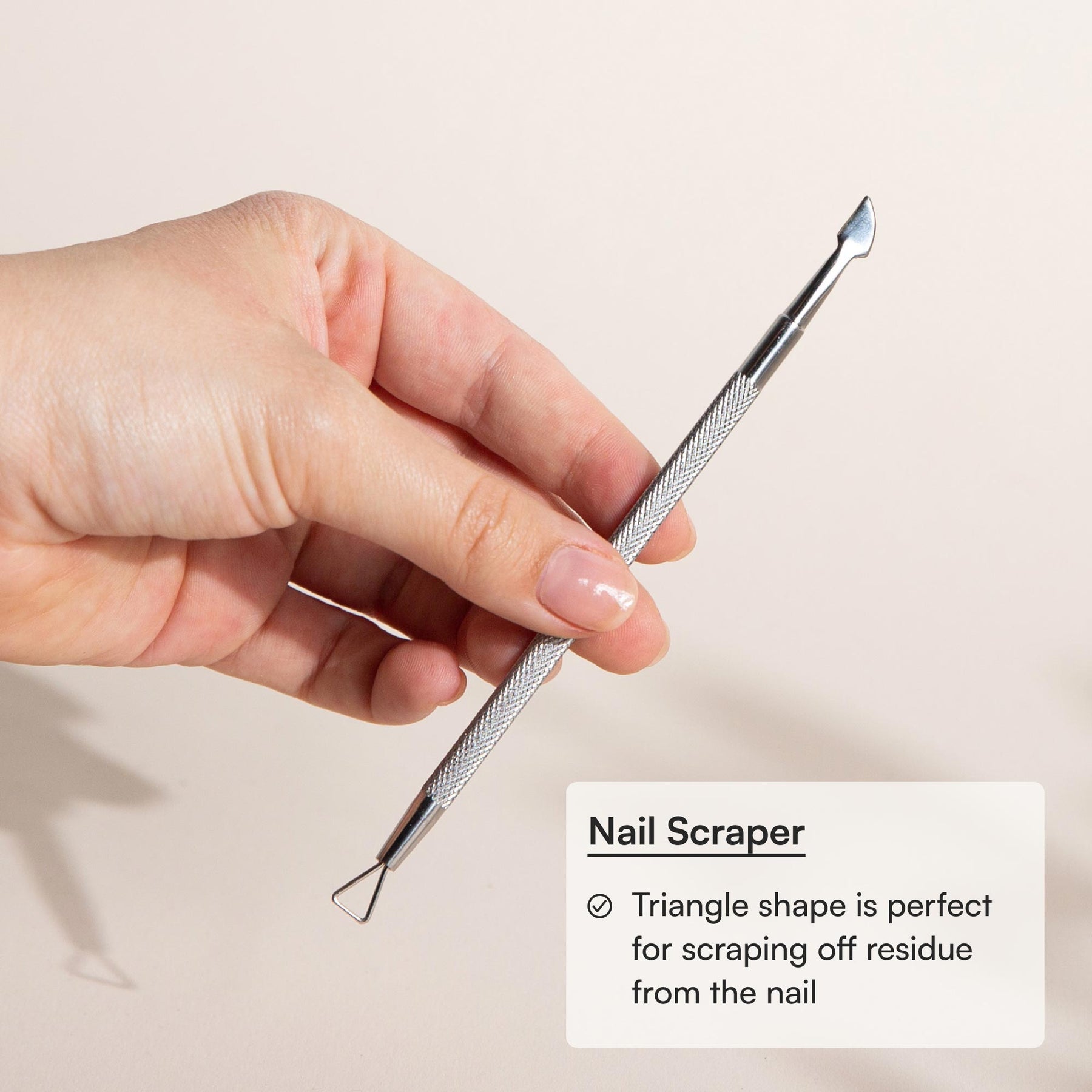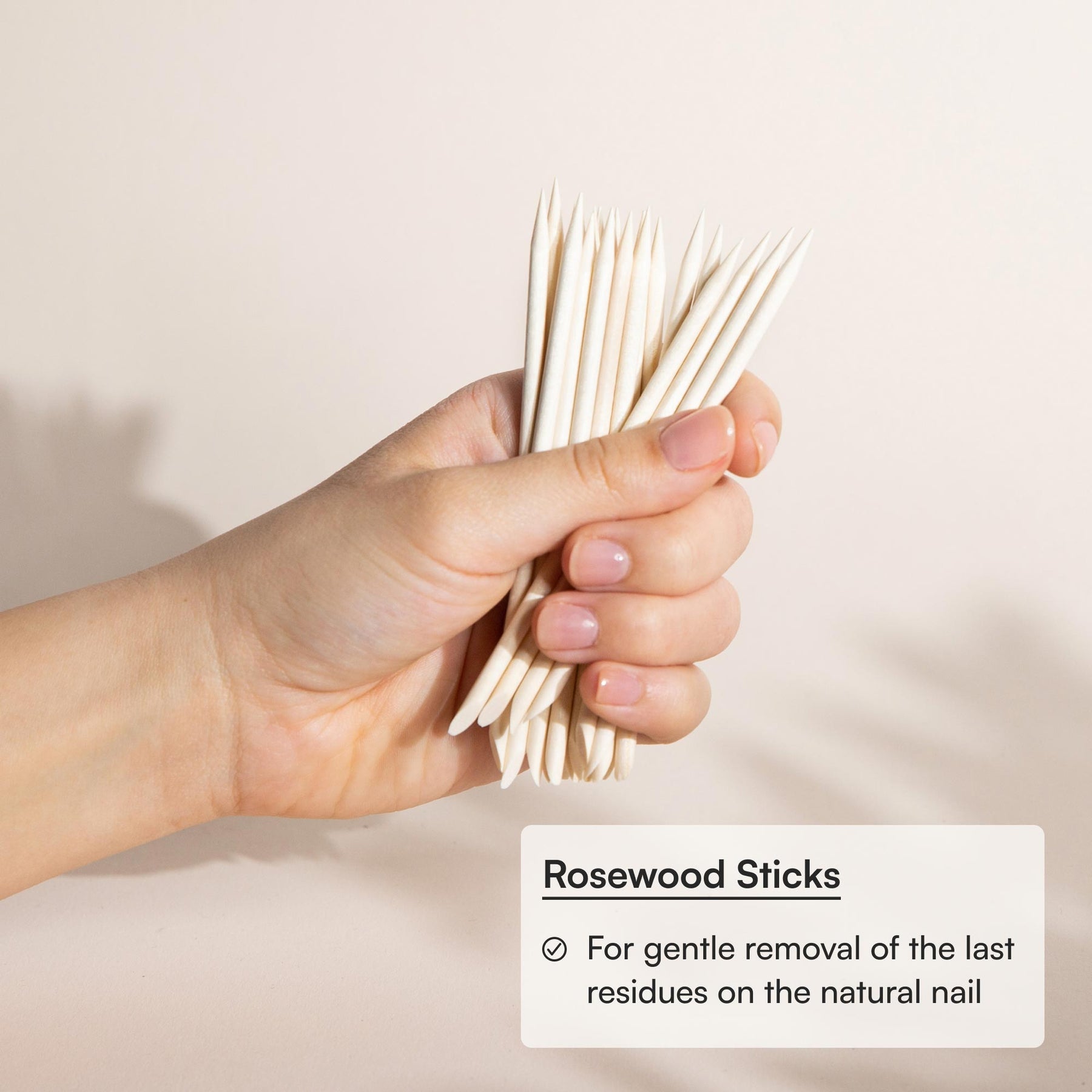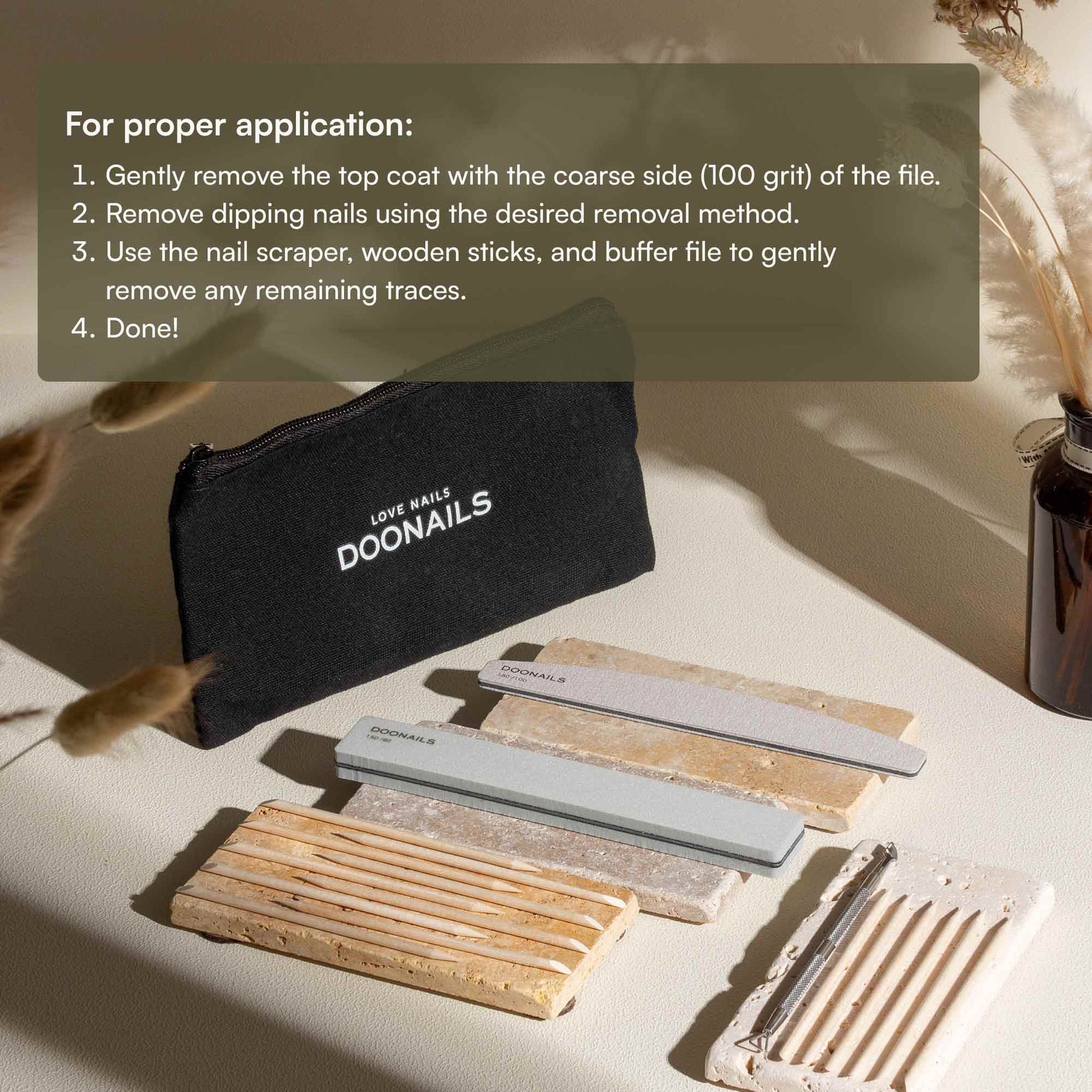 Remover Tools
Buffer file, nail file, rosewood sticks, cuticle pusher
Quick and easy removal
Suitable for all removal methods
• In stock - Delivered in 3-5 days

Perfect combination of tools for quick and easy removal of dipping layers. Suitable in combination with all remover variants.

Buffer file 80/150:

soft removal and sanding of the layers
Perfect for gently removing the last remnants from the natural nail.
Nail file 100/180:

Two-way file with coarse (100) and fine (180) surface.
Coarser side for removing dipping nails, shortening and shaping nails
Finer side for smoothing and polishing the surface of the nail
Rosewood sticks:

For gently removing the last remnants on the natural nail.
Cuticle pusher:

The special nail scraper for removal is perfect with its triangular shape to scrape off residues from the nail