Dipping Powder
The Dipping Powder System is a combination of powders and liquids that promises quick and easy salon-beautiful nails and a natural nail enhancement that is long-lasting without a UV lamp!
Dipping Powder can be used on your natural nails as well as on artificial tips. Our powders are finely milled to ensure perfectly smooth, even and clean results.
With a colour palette of over 80 colours, you can create your own set of your favourite colours. Our products are vegan, animal-free and naturally free from harmful chemicals.
The complex bond between Dipping Powder and the liquids prevents chipping and cracking. When applied correctly, the result can last up to 3+ weeks! Pretty amazing, isn't it?
The base powder is not a must, but it serves as a protective layer and protects the nail from possible discolouration.
The base powder can also be used as the last layer after the colour powder so that the colour result is not changed or faded by the subsequent filing and shaping. We would recommend this especially for glitter powders.
Liquids
The Brush Cleaner & Softener (Brush Saver) cleans and removes unwanted discolouration or residue from liquid brushes, preventing them from becoming hard.
You can simply replace the dirty or sticky brush with that of the Brush Cleaner & Softener and simply leave the brush of the respective liquid to soak in it overnight. It is important to dry the brushes with a cloth before replacing them so that the liquids do not come into contact with each other.
The Brush Cleaner & Softener should not be missing from any application. It is important to clean the brushes after each use to avoid any residue so that the liquids do not become discoloured or hard.
If Base Coat comes into contact with excess powder, this can cause the brush to harden.
In addition, brushes should not be left in the air for too long and should always be dipped in the liquid after each nail to avoid natural hardening due to air.
The top coat can also harden if the activator was not allowed to dry completely during application.
To avoid this, simply use the Brush Cleaner & Softener! Leave the hard brush to soak in the Brush Cleaner & Softener overnight. The next day it will be like new again.
Base coat and top coat are cosmetic glue. You have to be careful that they do not get on the neck of the bottle, otherwise the lid will stick shut.
Proper brushing on the neck of the bottle is necessary to prevent the liquids from sticking.
You should make sure that you always brush the same side of the bottle so that you do not cover the entire neck of the bottle.
Ingredients
We have taken great care to use only the best ingredients in our products, which is why we are proud to say that our products are PETA certified Animal Free & Vegan.
You can find the exact details of the ingredients here.
If you have allergies or are sensitive to certain ingredients of nail products or cosmetics, please send us an email and we will advise you individually.
Here you will find an overview of all the ingredients of our products.
If you are not sure whether you might not tolerate an ingredient, we recommend that you test our products before buying more products to determine any reactions.
No! Our products are 100% free of HEMA and free of benzoyl peroxides.
Not found what you are looking for?
How else can we help you?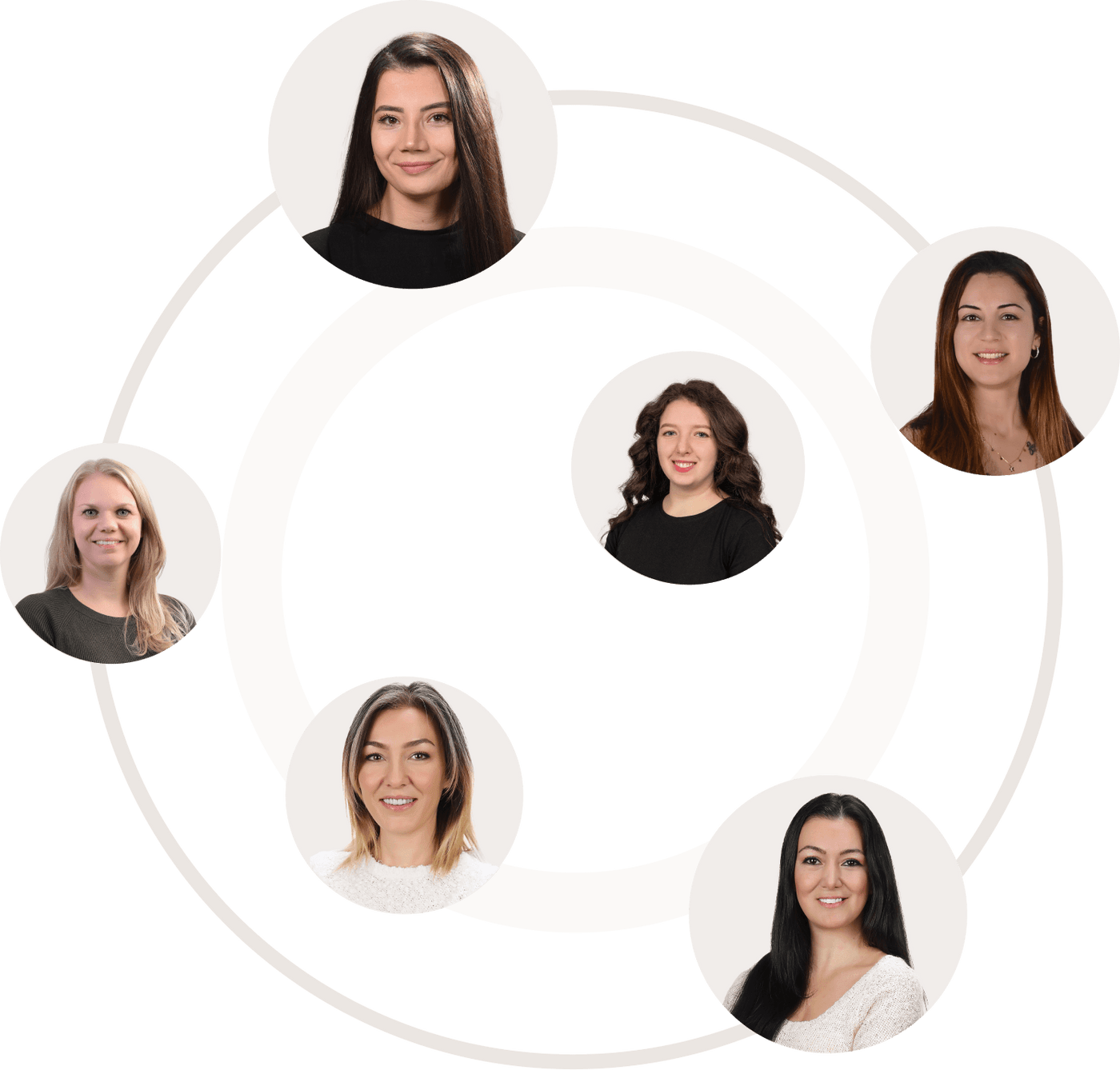 Still open questions?
Your question was not included and you still need our help? Our Customer Happiness Team will be happy to answer all your questions personally!